In the fast paced life that we lead nowadays, people are often looking for smart solutions to track their fitness. Smart watches are an option but they are quite expensive. We are here to look at the more pocket friendly alternative to the Smart Watch i.e. Smart Band.
Smart Band or Fitness Band is more focused on tracking the physical activities of an individual. It provides a detailed analysis of the day and also how to improve daily activities to achieve fitness goals. So let us take a look at some of the best smart bands available in the market.
Don't miss out on the Editor's Choice below to know which is termed the best among the rest by us.
Honor Band 5i
A lite version of the Honor Band 5 but that doesn't mean the Honor Band 5i misses out on any of the features. The Honor Band 5i comes with a LCD touchscreen color display, steps and heart rate tracking. Despite being a lite version of the Honor Band 5, it does not miss out on the essentials like music control, 24×7 heart rate monitoring and sleep tracking.
Honor Band 5i is water resistant and is compatible with both android and iOS smartphones. With 91mAh battery, this smart band lasts for seven days only. It provides you with the basic workout routines but nothing fancy. The band also offers remote control for the camera app on the phone which is a simple yet useful feature to be included in the Honor Band 5 series.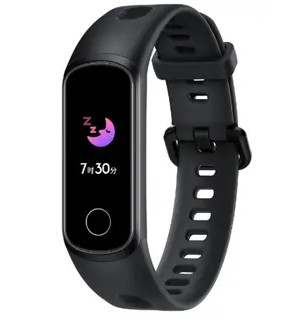 The Honor Band 5i gets all the basics right. At this price range the only corner cut is the display, which is LCD rather than the norm of AMOLED displays. This makes it a tad bit difficult to use under bright sunlight. Also, the juice runs out in seven days which, I believe, could be improved and the Mi band has Honor Band 5i beat in this race.
Honor has also mentioned SpO2 function would be coming soon to the device which would also help monitor the oxygen saturation levels of the user. This feature is said to be coming on the device sometime in March 2020.
Rating
User Experience – 7/10
Battery – 5/10
Display – 4/10
Features – 6/10
Value for Money – 7/10
Overall Rating – 5.8/10
---
Mi Band 3
Xiaomi's Mi Band series has been one of the oldest runner in the smart band race and the third generation Mi Band makes the cut in this list. It is quite affordable for the average customer who has not yet traversed into the smart band realm. Mi Band 3 provides the absolute basics which should be expected given with the price tag associated with it.
Major strengths of the Mi Band 3 is it's low price, slim design and the heart rate monitor which is quite the norm these days. The band, at 20 grams, is very light on your wrist which makes it very comfortable to wear for a prolonged duration nailing one of the main attributes of a smart band.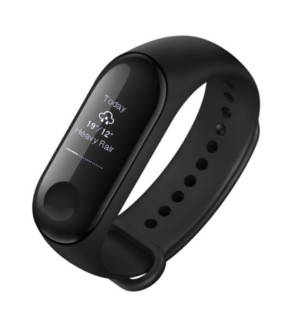 It is waterproof for up-to 50 meters and the silicone band remains comfortable even after getting wet with water or sweat. The best part of the Mi Band series is the app it comes with, Mi Fit, providing users with detailed statistics of their efforts throughout the day which is quite handy and informative.
It should come as no surprise to anyone that at this price point there are bound to be shortcomings. Mi Band 3 is no exception. It doesn't come with in-built GPS which means it relies on the smartphone for steps-tracking.
The display, despite being OLED, isn't great either because it's black and white which makes looking at the screen directly under the sun a big issue. The heart rate tracker is also not quite up there and we can say that it's not as accurate as it should be. Overall, I think people should go for the Mi Band 4 at this point, as it a much better version and is quite an upgrade from Mi Band 3 series.
Rating
User Experience – 6/10
Battery – 8/10
Display – 4/10
Features – 4/10
Value for Money – 8/10
Overall Rating – 6/10
---
Honor Band 5
Honor Band 5 is one of the most affordable smart bands for the features it provides. For those who are comparing it to Honor Band 4, Honor Band 5 is an upgrade in all aspects.
Coming directly to the strengths of Honor Band 5, it has many new things added to it. For example, there are various new exercises which can now be tracked by the device itself. The sleep tracking has also been improved.
Not to mention the clever addition to control the smartphone camera app and the much awaited SpO2 function which would enable the user to monitor their oxygen saturation level in the bloodstream.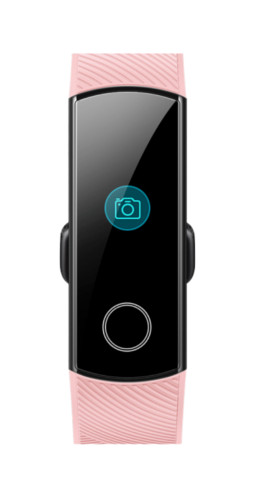 The home screen customization has also been much easier. With various options being included out-of-the-box and bright AMOLED panels, colors have become more vivid and bright which is one of the major upgrades from Honor Band 4.
Given the price range, nothing can be perfect and indeed, Honor Band 5 comes with a few hiccups of its own. Upon usage, many users have complained about the screen becoming unresponsive which can be quite frustrating for anyone. The notifications are also haphazard such as missing out on some of the notifications. Also for the initial set-up, the Honor Band 5 requires to be plugged in which again might be a hassle for some people. But overall, due to it's price point Honor Band 5 is a nice buy.
Rating
User Experience – 7/10
Battery – 7/10
Display – 8/10
Features – 7/10
Value for Money – 7/10
Overall Rating – 7.2/10
---
Samsung Gear Fit 2 Pro Smart Band
This smart band has professional written all over it. For people who are totally into fitness and are serious about it, this one is for you. Samsung Gear Fit 2 Pro features a curved AMOLED screen and basically has everything one can ask for in a smart band.
With the number of sensors on board, everything is just a touch away. It also comes with a 4GB onboard memory which can be used to store and listen to music while exercising, eliminating the need to carry a MP3 player or phone during the workout session.
The curved screen is the brightest and the sharpest on any smart band till date. This smart band also comes with many different in-built sets of exercises. This combined with the Samsung Health App provides everything one can expect from a smart band.
The Tizen UI used in the Samsung Gear Fit 2 Pro has seen much improvement over time and currently, I believe, is the best UI for any Smart Band out there. Samsung Gear Fit 2 Pro also allows you to view as well as respond to the messages you receive, a feature which no other Smart Band provide in the list.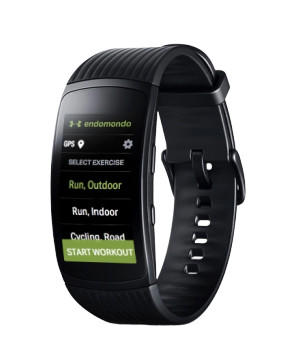 Be that as it may, nothing is perfect and that holds true for the Samsung Gear Fit 2 Pro as well. There are two major downsides for the Samsung Gear Fit 2 Pro. The first being battery life. Even with a 200mAh battery, the Samsung Gear Fit 2 Pro lasts only for 2-3 days, which is quite less compared to other smart bands.
With high usage you will get around only a day of use. The second being the hefty price attached to it. If you are willing to spend that much, it will be a nice buy but for an average customer, the price might turn out to be a bit steep.
This Smart Band is for the health-conscious people, looking for a companion which is smart enough to track their activities and give them a proper detailed report at the end of the day.
Rating
User Experience – 9/10
Battery – 3/10
Display – 9/10
Features – 9/10
Value for Money – 5/10
Overall Rating – 7/10
---
Mi Band 4
Mi Band 4 is the latest offering from Xiaomi in the smart band department. And it is quite an upgrade from the Mi Band 3, which is also featured on this list. The Mi Band 4 comes with a bright AMOLED display which has solved the problem of outdoor viewing in the Mi Band 3. With a unique, slim and light weight design, Mi Band 4 rests perfectly at your wrists and you won't even notice it there. Mi Band 4 is also waterproof for up-to 50 meters.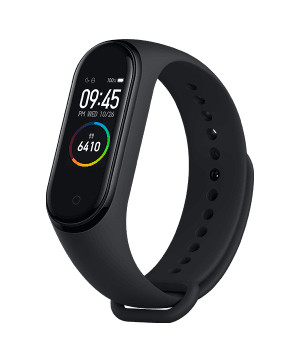 The heart rate monitor is accurate and it switches off automatically if the band detects no user wearing it. Heart rate is not monitored all the time but there is an option in the Mi Fit app which lets you toggle the settings to keep it always on. However, it is advised to keep this feature off as it reduces the battery life of the device.
With in-built GPS, steps tracking is also very accurate. The band has some basic exercises preinstalled which can be monitored but combined with the Mi Fit app, the number of exercises provided shoots up and you can even customize any other exercise to your liking. The battery life of the Mi Band 4 is at a mammoth 21 days, the most provided by any Smart Band till date.
With its excellent price point, the Mi Band 4 does come with its fair share of flaws. There is no option for multi-tasking between apps and once an exercise is started it does not auto-detect when the exercise is over. You must manually turn that off. Apart from that, Mi Band 4 is an excellent piece of Smart Band which provides a great value at the price point it's at.
Rating
User Experience – 7/10
Battery – 9/10
Display – 7/10
Features – 7/10
Value for Money – 9/10
Overall Rating – 7.8/10
Editor's Choice – The Best Smart Band
With all the various options provided by different manufacturers, it is not uncommon to find people confused between various smart bands. We have looked at all the aspects of a smart band. And our pick is the Mi Band 3 , just for the value it provides at the low price point. It covers all the essentials of a smart band and it is also a nice option for someone looking for a cheaper alternative to track and maintain their everyday fitness.
---
Read More: Have money to spare? Check our list of 5 Best Smart Watches in 2020
MORE FROM INKCUE
Conclusion
We have gone through the list of Smart Bands available in the market. With their availability from different brands and their unique features and price makes it harder for people to figure out what they want and often leads to people buying products which don't suit their requirement and cause wastage of money. Maximum effort has been put in this article to simplify the process of purchasing the best Smart Band.
Feel free to express your thoughts or ask anything regarding the article in the comments section below.
Comments that are personal, abusive or irrelevant won't be published. Please write complete sentences without using abbreviations. Please provide genuine email ID and your name to ensure that your comment is published.
Thank you for reading ?
---