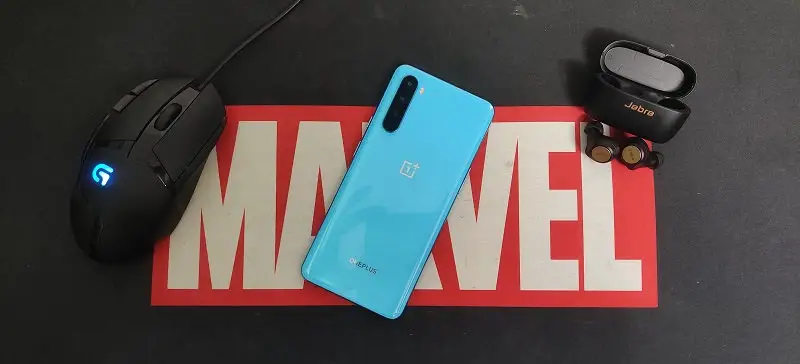 Pros | OnePlus Nord comes with premium flagship-like performance with its 90Hz AMOLED display (1080p), Oxygen OS and 5G compatibility.
Cons | The camera department doesn't perform as good as advertised but is passable considering the price of the smartphone.
Bottom Line | If you are out looking for a phone which will give you an excellent performance with steady updates for at least 2 years, this phone is meant for you. If you are someone who is looking for flagship level cameras, this ain't it.
Rating
Design – 9/10
Performance – 9.5/10
Camera – 8/10
Audio – 8/10
Battery Life – 8/10
Overall – 8.5/10
---
Everyone has heard about the OnePlus Nord, such was the hype that OnePlus had created for it. So did the hype train arrive at its destination? Did OnePlus manage to deliver to the expectations that they set up themselves in the first place? Well, I have been using the OnePlus Nord for quite some time now and I will be answering these questions.
Design
Since the OnePlus 7 Pro came about, OnePlus started using curved displays which are great for marketing videos but for a person with small hands, the curved screen is prone to accidental touches. This year, OnePlus introduced curved screen on the regular OnePlus 8 too but for the OnePlus Nord, they chose to stick with the flat display to cut costs, a move appreciated by many. The quality of the OnePlus Nord's 6.44″ AMOLED display is top-tier and comes with a 90Hz refresh rate, something which is rather unusual at this price point.
The build quality of the phone feels premium unlike a "$1000 plastic body phone" which doesn't feel like a premium smartphone at all. The phone has a glass back and plastic body with a metallic finish which will fool almost everyone that it's metal and not plastic. For now there are two color variants, Blue Marble and Grey Onyx. OnePlus is said to be coming out with another color variant called Ash Grey, which we might have to check out later.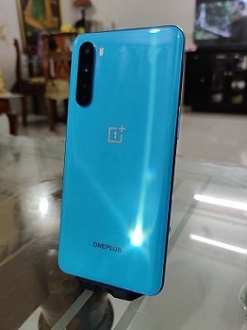 There is no headphone jack but I guess we are all over it by now (the editor is not!). There is no SD card slot, so I would recommend purchasing at least the 128GB model. The rest of the body is classic OnePlus, with the alert slider and tactile buttons.
Performance
The 90 Hz screen already gave the user experience a major boost, and combining that with Oxygen OS, it's an absolute blast. The OnePlus Nord is using the Snapdragon 765G which is another place where OnePlus cut corners to keep the price at where it is. Now is that a bad thing or a good thing? Well, you can't compare Snapdragon 765G with the flagship Snapdragon 865+ but the drop isn't that huge if you are not a power user. The 700 series by Snapdragon are pretty reliable chipsets in terms of performance.
The 'G' in the 765G stands for gaming, however if you end up gaming a lot with games like PUBG Mobile, Fortnite, CoD, etc. you will start noticing some performance issues if continued for a long time. But for people with usual needs, this phone is meant for you. The chipset's performance won't wear away with time like the other players in the market. OnePlus Nord will truly provide you a smooth experience which will easily last you for 3 years, if you are keen on using it till then.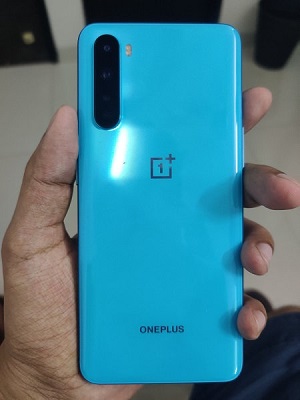 The Snapdragon 765G is a powerful chipset and can run all your games beautifully, be it PUBG Mobile, Fortnite, CoD etc. thanks to the gaming and fnatic mode. However, OnePlus Nord doesn't come equipped with a cooling system like the ones on the OnePlus 8 series, which results in the device getting very hot after sometime and hence the performance drop.
---
The bio-metric fingerprint scanner is optical but reliable like any other OnePlus phone out there. The 2D face unlock feature is also available and is as fast as ever.
Coming to the battery life, OnePlus Nord comes with a 4115mAh battery which is pretty decent in this price range. With the screen refresh rate set at 90Hz and Bluetooth constantly connected to my earbuds, I could average around 5-5.30 hours of screen on time. With the refresh rate toned down to 60Hz, 6-7 hours of screen on time was easily achievable. But this is not the true beauty of the battery. Combined with the Warp Charge 30T, the device gets charged from 0-70% within half an hours, just as advertised!
Camera
Well, OnePlus are advertising that they "Stole" the camera from the OnePlus 8 and that is exactly what they have done. OnePlus Nord sports, four cameras on the rear and two cameras up front. The primary camera is the only one they "Stole" from the OnePlus 8, i.e. Sony IMX586 sensor with optical image stabilization (OIS) and electronic image stabilization (EIS). It has an 8 MP wide angle camera with a 119-degree field of view and a 2MP macro shooter. The fourth one is a 5MP depth sensor.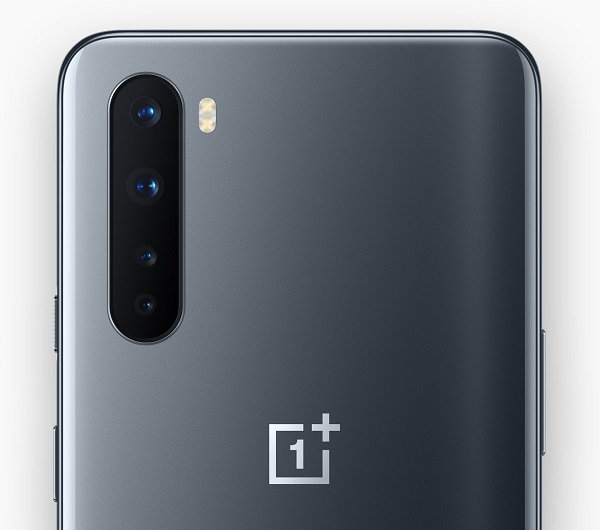 The night mode on the primary camera works pretty well but the night mode on the ultra-wide camera isn't satisfactory. Video recording we have multiple options like timelapse, slow-motion and super stable mode. You can go upto 4K 60fps on the primary camera and 1080p 30 fps on the ultra-wide camera.
---
Now comparing the image quality produced by the OnePlus Nord to the ones on flagship devices shows the real difference and the claim made by OnePlus – "Flagship- grade Camera" is false. The camera on the OnePlus 8 was not great to begin with. The image processing done by the device is below par considering the its primary camera. This indeed can be improved in future updates, which OnePlus is known to do in the past. The ultra-wide camera is decent enough and gets the job done whereas the 2MP macro-shooter is the one that best be forgotten. It's not even halfway decent and I wonder why was it even included in the first place.
The selfie cameras are a different story though. Given a decently lit environment, the selfie cameras work wonders. The main camera is the 32MP Sony IMX161 and the second one is the 8MP wide-angle camera for group selfies. Both the cameras support up-to 4K 60fps video recording which is quite awesome and worth the money.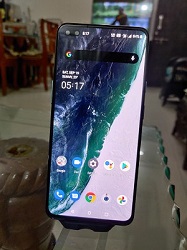 Audio
With a superb screen at your disposal, one would expect a good stereo speaker for the best audio-visual experience but this is one place where OnePlus decided to cut corners. There is only a mono super linear speaker which by no means is bad. It gets very loud and doesn't get distorted. It doesn't give you a stereo speaker level immersion but even without it, OnePlus Nord manages to fare well and gives you the experience you expect from it, unless you end up covering the speaker with your hands.
You get a Dirac audio tuner which lets you choose among three modes – Dynamic, Movie and Music. And if you are being skeptical about it, don't worry. It works! There are significant changes when you change modes and I would recommend you to use this feature if you are an avid phone speaker user.
The call quality is pretty good. The voices were crystal clear on both ends, hence no problem there.
Read More: Jabra Elite 75t Active : Truly Elite
Who is OnePlus Nord For?
If you are someone who is out there looking for a phone which provides great performance, can last at least 3 years, take decent photos and videos, and have the budget for a phone below ₹30,000, OnePlus Nord is the one for you.
But if you are someone looking for a phone with flagship grade camera and are looking at the OnePlus Nord just because of their "Flagship Grade Camera" Ads, you will be disappointed. I would rather suggest you to go for the Pixel 3A or the Pixel 4A. You can also look at the new iPhone SE if you are okay with the small form factor.
If you are someone looking for a phone for hardcore gaming, you will be disappointed and all I can suggest is to increase your budget and buy a proper gaming phone with a cooling system in place like the ones on the OnePlus 8 and OnePlus 8 Pro.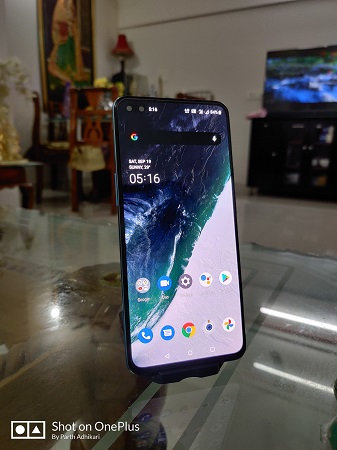 Conclusion
OnePlus Nord, with its popular Oxygen OS, prides itself in providing a superior user experience. Combined with the superb 90Hz AMOLED screen, Snapdragon 765G, decent cameras and speakers make up for a compelling offer at the starting price of ₹24,999.
Personally, I would recommend not to purchase the 6GB+64GB variant as the operating system would take up most of the space. The 8GB+128GB variant is the one to go for and if you have the budget, go for the 12GB+256GB variant as ₹2,000 for the extra 4GB RAM+128GB storage is a pretty sweet deal considering that you will most probably be using this device even after a period of 3 years.
About OnePlus
OnePlus Technology, widely known as OnePlus, is a consumer electronics manufacturer based in Shenzhen, China. Oppo has majority shares of the company, which is a subsidiary of BBK electronics.
The new OnePlus Nord series featured in this post have been assembled in India.
---