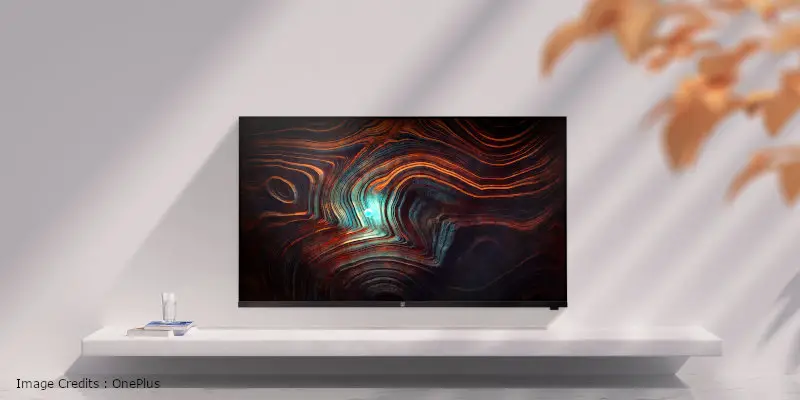 OnePlus TV Price
OnePlus TV Y
32-inch
On Amazon
OnePlus TV Price
OnePlus TV Y
43-inch
On Amazon
OnePlus TV Price
OnePlus TV U
55-inch
On Amazon
Note: Prices mentioned are accurate at the time of writing of this post. They may vary with time without any prior notice.
---
Read More: 5 Best Android TVs in 2020
On July 2nd, OnePlus unveiled their new lineups of TV named, OnePlus TV U and OnePlus TV Y series. The main hype was that the OnePlus TV Price would be as low as ₹20,000 and would be a fully feature packed Android Smart TV. The rumored price of ₹20,000 for a 32-inch Android Smart TV is pretty cheap but OnePlus followed their motto – Never Settle and went for a price of ₹13,000 for the 32-inch variant and ₹23,000 for the 43-inch variant. Yes, you read it right! These are the actual prices of the OnePlus TV Y series. Before deciphering this move, let's just quickly go over the specifications of the TVs.
OnePlus TV Y Series
Specs
OnePlus TV 43Y1
OnePlus TV 32Y1
---
OnePlus TV U Series
Specs
OnePlus TV 55U1
---
---
With so many features being provided, it's absolutely normal to be skeptical about the OnePlus TV price tag. It shouldn't be as low as it is but it is, why?
Well, we are here to answer your doubts and we have divided the answer into 4 main categories that provide an explanation for the new OnePlus TV Price:
Industrial Revolution
Gone are the days where the manufacturing costs of electronic gadgets was expensive. With high tech machinery, big companies can now mass produce their products which brings down the per unit cost to a nominal level. For example, the iPhone 11 Pro Max's manufacturing cost comes around $490 and retails at around $1099. We are talking about the 512GB variant. This margin is now true for each sector of electronic gadgets, provided the company has the machinery to mass produce the product and the results can be seen with the new OnePlus TV Price.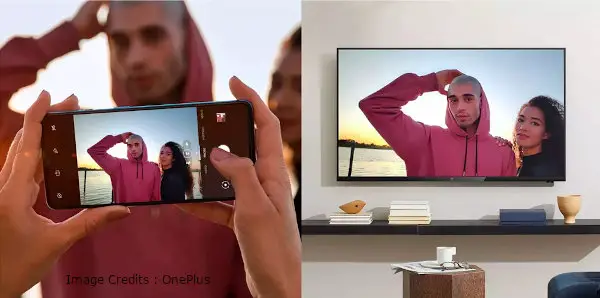 Ecosystem
For all those people who have been following OnePlus and their endeavors know about how they market their pursuit of speed. But as of late there is a transition in the company and its ideals. OnePlus cannot always be selling hardware to thrive in the market. It has to transition into providing an ecosystem like Apple does, to provide its users an excellent experience.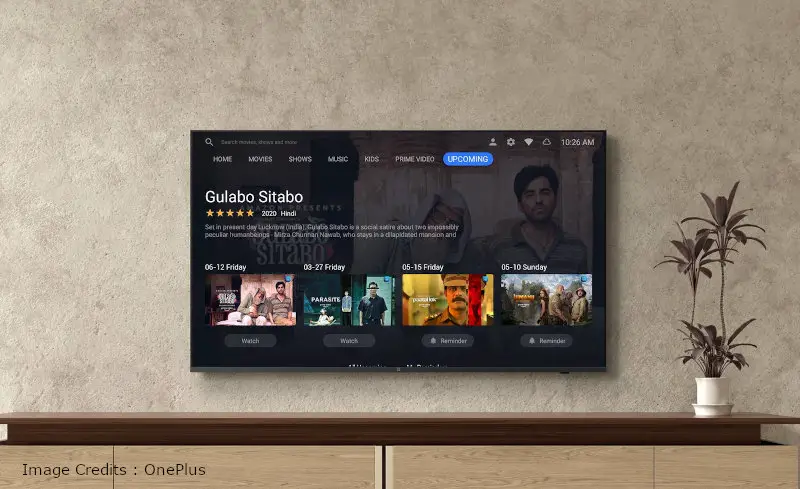 OnePlus TVs are one of the first steps in that direction. It's true OnePlus had released their smart TVs last year too but the pricing was a bit too high and that made them face serious Smart TV contenders like Sony and Samsung which have already quite a good reputation in the TV market. Seeing this, OnePlus has decided to re-enter the TV market like it did with the Smartphone market with the OnePlus One. Providing a feature packed TV at a breath-taking low price. Classic OnePlus!
Create a Need
Given how the Smart TV segment has been for a while, people are not investing in buying a smart TV due to the high price point or inferior quality products at low prices. This move by OnePlus creates a demand for the product with its attractive low pricing. With the OnePlus TV Price, they will now have a market to sell its products and further expand their customer base and make them accustomed to their ecosystem like apple does.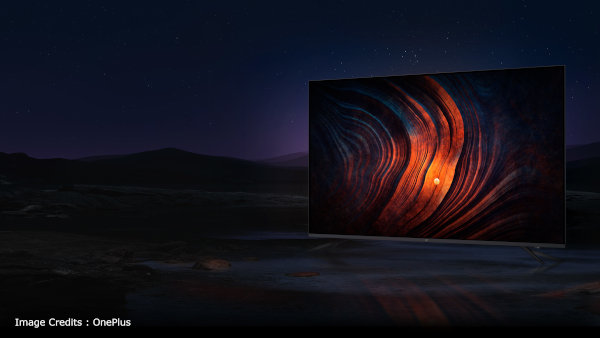 OnePlus has not just stopped at lowering the OnePlus TV Price. It's going to unveil a new smartphone series named OnePlus Nord in the upcoming week. The phone is rumored to be a 5G enabled handset, will sport 4 cameras at the back, two at the front, have 90Hz display and to top it off it will be priced at a jaw-dropping $300. OnePlus will also be releasing their version of truly wireless earbuds at this event.
This clearly shows how OnePlus is planning to up its business and gather as many people as it can in its OnePlus Community and we, the tech community like what OnePlus is doing. They have increased the competition and with the help of the community and the developers, they will be soon providing us with an ecosystem that might rival the one Apple provides.
About OnePlus
OnePlus Technology, widely known as OnePlus, is a consumer electronics manufacturer based in Shenzhen, China. Oppo has majority shares of the company, which is a subsidiary of BBK electronics.
The new OnePlus TV series featured in this post have been assembled in India.
---
MORE FROM INKCUE