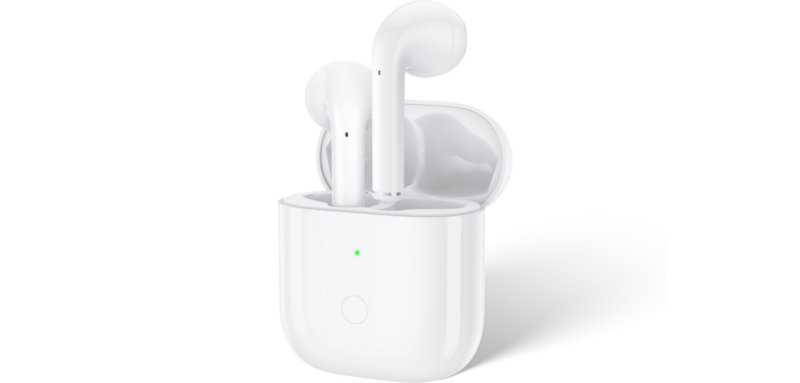 ---
Pros | Great style (looks) with multiple color options and wallet friendly. Low latency on gaming mode, excellent call quality. Comes with a charging case with support for wireless charging and USB Type-C.
Cons | The fit is not suitable for all ears and poor noise cancellation. There are some pairing issues if not on gaming mode.
Bottom Line | The Realme Buds Air can only be recommended to people who want an average sounding feature-packed earbuds at a nominal price.
Rating
Style – 7/10
User Interaction – 7/10
Noise Cancellation – 3/10
Audio Quality – 5/10
Battery – 7/10
Overall – 6/10
---
For all those Apple Airpod fans who couldn't afford them, rejoice because Realme has got you covered with its new Realme Buds Air. Realme is mainly known for their phones. But slowly and steadily, they have been expanding their product portfolio, mainly in the realm of audio products. And continuing with this trend they bring the more prominent Realme Buds Air, a truly wireless earphone.
People have become aware of this new Airpods lookalike but seem confused as to how Realme is providing the Realme Buds Air at such a nominal price. Well, we are here to answer your doubts.
---
Style
No matter how you look at it, the Realme Buds Air look like the exact replica of the Airpods and that is one of the major factors playing in the mind of the people willing to purchase it. Moreover, the Buds Air come in three color variants which the Airpods don't provide. The stem of the Realme Buds Air provides different gestures which can be used to attend calls, skip tracks or enter the gaming mode, a feature which we'll come back to in a bit.
---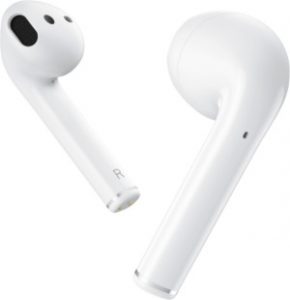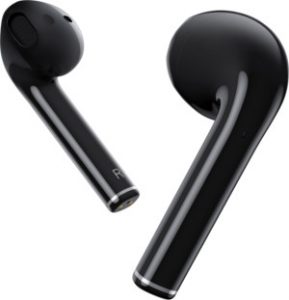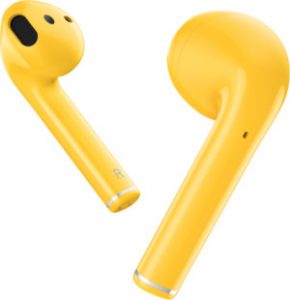 ---
It has issues of its own though. Firstly the fit of the Buds Air is not for all. It is recommended to go to a physical store and try the them as it may or may not be a good fit for your ear. Coming to the user interactability, the stem of the Buds Air is thicker than that of Airpods but provides a less area for interaction and this won't be appreciated by some people.
---
Audio
The call quality of the Realme Buds Air is excellent. Even in a loud environment the mic picks up the voice of the user, courtesy to the long stem design. The noise also gets reduced greatly and that again adds to a better call quality performance. The audio output of the Realme Buds Air is just above average and with 12mm dynamic bass boost drivers, the bass does get the preference. For the best audio output from the Buds Air, some fine tuning might be required.
Although the sound quality might be above average after some fine tuning but it's definitely not meant for audiophiles who want to purchase the Realme Buds Air to listen to music only.
---
Battery
Coming to the battery life, Realme Buds Air can go up to 3 hours on a single charge and the case provides 14 hours of additional charge. The charging case is also pretty good. With a Type-C charging port it can go from 0 to full charge in just 2 hours. The charging case also provides wireless charging, a feature which might be convenient for people with reverse wireless charging on their phones or charging pads.
---
Noise Cancellation
For people looking for wireless earbuds with noise cancellation or reduced ambient noise, turn away right now cause this is not what you are looking for. Realme Buds Air is a disappointment in terms of noise cancellation as there is none. Even at max volume you can hear your surroundings which is really inconvenient.
---
Pairing
Now coming to the feature that stands out in the Realme Buds Air.
Truly Wireless Earbuds face the major challenge of latency while streaming videos or playing games. In normal mode, Buds Air also struggles with latency in games like PUBG where audio plays a crucial role, but once you enter the Gaming mode it's a different story altogether. The latency gets reduced to just 120ms which is even lower than the actual Airpods. The gesture to enter the gaming mode is pretty simple. You just have to hold on to both of the Buds and then you hear the sound of a sports car engine throttle, indicating you have activated the gaming mode.
The connection apart from gaming mode is very choppy and one can't always keep the gaming mode on as it takes a hit on the battery life.
---
Specifications
– R1 Headphone chip
– Up-to 17 hours playback
– Supports Qi Wireless and Type-C charging
– Half in-ear type earbuds
– Optical Sensor for wear detection
– Color Options : White, Black, Yellow
– Double Tap – Answer incoming calls; play/pause music playback
– Triple Tap – Play next song in playlist
– Press and hold one side – Launch Voice Assistant; End a call
– Press and hold both sides – Enter/Exit Gaming Mode
– Dual Mic for better voice quality
– Environment Noise Cancellation (ENC) Technology
–
Charging Case
Length : 45.3mm ; Width : 25.3mm ; Height : 51.3mm ; Weight : 42.3g
–
Earbuds
Weight : 4.2g
---
Conclusion
With so many features, the popularity of the Realme Buds Air is a no-brainer but even so it leaves us craving for more. Realme has indeed cut-off corners in places which might cause inconvenience for many and the Realme Buds Air can only be recommended to people who want a feature-packed earbuds at the nominal price which Realme provides in the Realme Buds Air.
For the other people who are more flexible with their budget or want to get an idea of the truly wireless earbuds market can look at the 6 Best Truly Wireless Earbuds in 2020
---
MORE FROM INKCUE
---