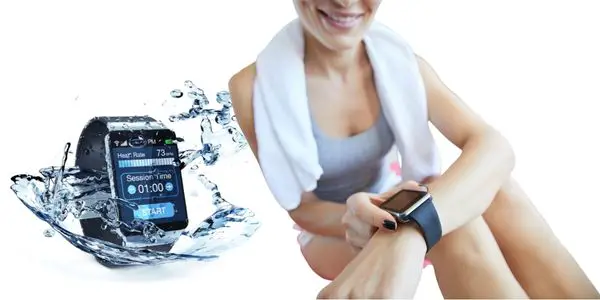 You have bought a Garmin watch, and now it's time to keep it working properly and learn all the features and care. And if you are as many users worried about water exposure to your Garmin watch.
So, I have researched the answer on the Internet. Don't worry about the question; I have provided the result of my research in this post. 
Let's take a quick look at the answer without wasting your time reading this post. Yes, you can shower with your Garmin watch; instead of showering, you can do all water-based activities such as open water swimming, pool swimming, or snorkeling.
But the thing that you should consider is to ensure your Garmin watch or tracker states it is water resistant. Garmin watches listed as water-resistant can use in 50m deep water. 
Can you wear Garmin watch in sauna?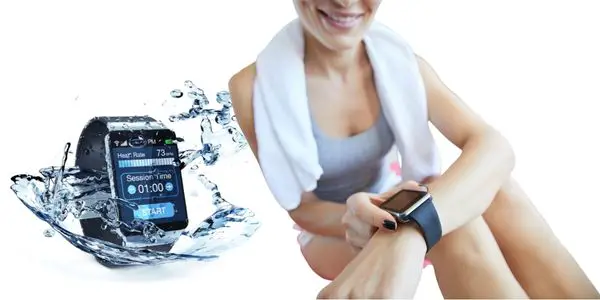 Garmin makes different smartwatches and trackers that can different water resistance ranting. Proper care and the correct use help to increase its life even using in water. So, keep reading for the detailed answer and take care of it.
What is Garmin Water Rating and How to Check it?
Water rating means which kind of water activities can be done by this watch and in how much depth it can survive. There are different ratings for every Garmin watch model with water resistance. 
The company shares great information to understand the water rating on your Garmin watch. It has manufactured most of the watches under IP and ATM.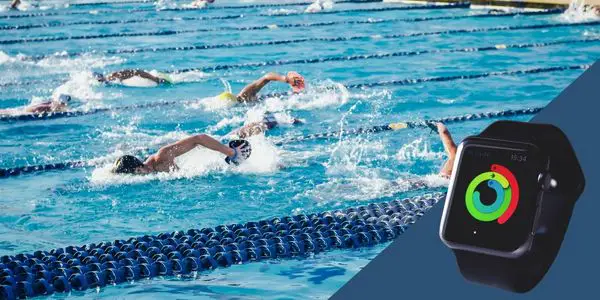 International Electric Commission (IEC) introduced Ingress Protection (IP) to protect electronic devices from water and dust ingress. There are several degree ratings of the Garmin watch to protect the water or dust ingression. 
In the early stages, the company made watches and trackers labeled with IP, and the system worked with shallow water immersion. 
However, when the company made progress, they switched their device from IP to ATM. ATM is the amount of pressure a watch can withstand. In simple words, it is the assessment of water that the watch can handle at a specific depth of water. 
For example, 5 ATMs can withstand 50 meters under the water. So, it is the measurement of the water pressure, not depth. (10ATM = 100m), (5ATM = 50m) 
So if the depth is increased than ATM is rated, it can suffer from water ingression. So, we are not recommending pushing the watch to its extreme. 
What is the Water Rating for All Garmin Models? 
| | |
| --- | --- |
| Garmin Watch Model  | Water Resistance Rating |
| Garmin Instinct  | 10 ATM  |
| Garmin Fenix (6 Pro, 6S Pro, 6X Pro, Chronos, 5, 5S, 5X, 5 plus, 5S Plus,  and 5X Plus) | 10 ATM  |
| Garmin Quatix (6 Titanium, 6X Solar, 5, 5 Sapphire, and 3 | 10 ATM  |
| Garmin Marq (Driver, Aviator, Captain, Commander, Adventurer, Athlete, and Golfer) | 10 ATM  |
| Garmin D2 (Delta , Delta S, and Delta PX) | |
| Garmin Tactix Delta/ Charlie | 10 ATM  |
| Garmin Decent (Mk2, Mk2S, Mk2i, and Mk1) | 10 ATM  |
| Enduro  | 10 ATM  |
| Garmin Marq Collection  | 10 ATM  |
| Garmin Vivofit 4  | 5 ATM  |
| Garmin Vivosport  | 5 ATM  |
| Garmin Swim 2  | 5 ATM  |
| Garmin Vivosmart 4  | 5 ATM  |
| Garmin Approach (S10, S12, S20, S40, S42, S60, and S62) | 5 ATM  |
| Garmin Forerunner 45/ 45s  | 5 ATM  |
| Garmin Forerunner (25, 35, 45, 45S, 55, 235, 245, 245 Music, 645, 645 Music, 745, 735XT, 935, 945, and 945 LTE) | 5 ATM  |
| Garmin Vivofit Jr 2 | 5 ATM  |
| Garmin Vivomove  (3, 3S, Style, and HR) | 5 ATM  |
| Garmin Vivomove 4/ 4s  | 5 ATM  |
| Garmin Venu (2, 2S, Sq, Sq-Music Edition, and Venu) | 5 ATM |
| Garmin D2 Air  | 5 ATM  |
| Garmin Vivoactive (4, 4S, 3, and 3 Music) | 5 ATM  |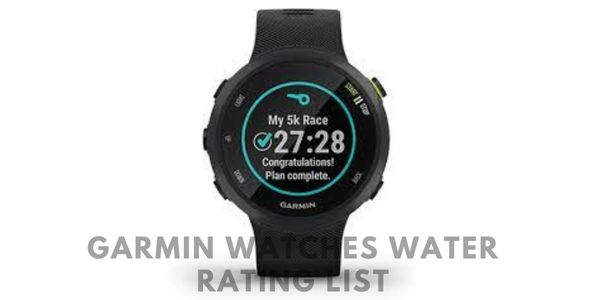 This list contains all the Garmin models with water resistance features and water resistance ratings. 
What is the Water Rating definition? 
IP65 
It can stand with the ingression of dust, and pressure must be applied. It will be protected by low-pressure jets of water. It can be suitable for light spray, rain, and outdoor use in moderate sea conditions. 
IP67
Withstand dust ingression with a vacuum applied. Vacuum tight. It can withstand exposure to water at 1m for 30 minutes. It will be suitable in splashes, rain or snow, dusty environments, and showers.
IPx6 
It is designed to withstand powerful jets of water. Water is projected at all angles through the 12.5mm nozzle, with a pressure of 100 liter/minute. This watch will not damage at 3m for 3 minutes. You can use it for heavy spray, driving rain, boat washing, and outdoor use in rough sea conditions.
IPx7
This water rating device can withstand up to 30 minutes for a 1-meter depth. These water rating devices will be okay to wear in splashes, rain or snow, and showering. It can handle these circumstances.
IPx8
According to the manufacturer, this rating device will withstand up to 1-meter depth in water exposure. This device is just okay for Temporary submersion.
1ATM
The device with this water rating can withstand above 10-meter depth. These devices are designed for splashes, rain or snow, and showering.
3ATM 
A device with this water rating can withstand the 30-meter depth of water. It can be used in splashes, rain or snow, showering, or jumping into the water.
5ATM, Swim 
These devices with the 5ATM rating can withstand pressures equivalent to 50-meter depth in water. And they are designed for splashes, rain or snow, showering, swimming, diving into the water, and snorkeling. 
10ATM
A device with the 10ATM water rating will withstand 100-meter depth in water. These devices are used for water activities such as splashes, rain or snow, showering, swimming, diving into the water, snorkeling, and high-speed water sports.
How to Protect Garmin Watch from Water Damage? 
It is okay to wear the Garmin watch while showering. However, you should remember that the water resistance is not permanent for them; it can diminish over time. So, after showering, you should clean the watch with a clean cloth. 
Remove all the accessive water from the watch with the help of a piece of cloth or tissue paper. We do not recommend letting it dry in direct sunlight or with other heating devices.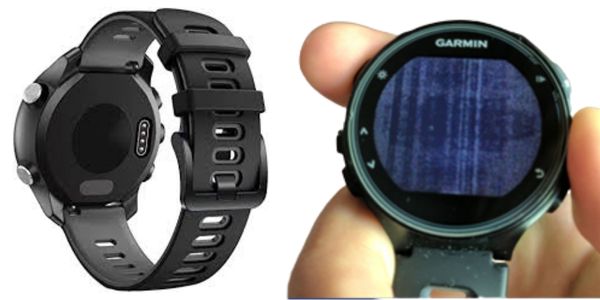 They will cause you to overheat your Garmin watch and damage its water-resistance seals. Wearing a witty watch can cause a kind of irritation and can damage the wrist skin.
And don't use soap, shampoo, lotion, and perfumes because they make the watch more 
sensitive to water resistance. And they cause to damage the water seal of the watch. 
We recommend cleaning the watch with water after swimming in the pool or salt water to prevent the salt from accumulating. And avoid the watch from dropping on the hard surface or hitting it with a hard surface. A sudden shock can cause to break the water to seal. 
Lastly, you should only take it as deeply as mentioned in it. If you go deeper into the water, It can cause water ingress and hardware damage. 
ALSO READ: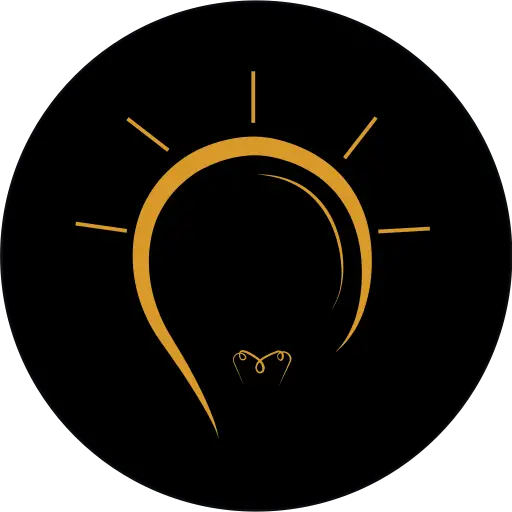 Inkcue brings to you the latest and best in tech industry with reviews, buyer's guide, technical know-how and problem solving. Our aim is to provide a one-stop guide to all your technological needs and to simplify the process of purchasing them. Cheers Amigos!