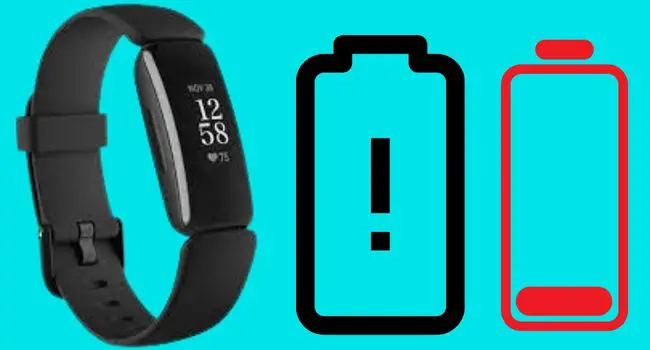 A few days ago my Fitbit Inspire 2 was not charging. This problems really frustrates me but instead of throwing it away. I researched on web and figure out why my band is not charging.
Thankfully I fixed my Fitbit Inspire 2 charging problem after a few troubleshooting steps.
So, if you are facing the same problem don't worry and try the fixes I described below maybe some of them work for you.
How to Fix Your Fitbit Inspire 2 that's Not Charging
You should follow the steps below to fix your Fitbit Inspire 2. 
Clean Debris  
Before doing anything, you should ensure the charging contacts on the USB cable and charging port on the band are clean. 
Because due to its long use, dirt can get stuck into the band's charging pins and charging port. If there is debris on it, you should clean it. 
This dirt hinders electricity flow, which is why your Fitbit Inspire is not charging. It is a simple but sensitive process to clean it. 
You should follow the steps below to do this: 
Charging ports on Band 
Use a clean toothbrush and freshwater 
Clean it with a soft cloth or tissue 
Don't use metal or anything that can scrap the plates and cause damage 
Pins on Charging Cable 
Clean it carefully with rubbing alcohol and a cotton swab 
Don't leave any piece of swab there
Note: Don't try to charge if it is wet or has moisture in it. 
Check USB port
You should ensure that the USB port is working correctly that you are currently using to charge your Fitbit band. 
Because sometimes it can be faulty and not provide electricity to your band. That is why your band is not charging. 
Check your USB port with another device if it is not working; it means the port has a fault. You can use another USB port to charge your band. 
There are several options you can use, one of them to charge it, e.g., USB wall adapter, computer's USB port, and power bank. 
Note: Always use a UL-certified wall USB adapter; otherwise, your device can be damaged. 
Re-attach Charging Cable 
You should also ensure that you have attached the charging cable properly with your Fitbit band. If the charging pins on the cable will not align with the chagrin port of your band; otherwise it will not charge. 
You should unplug your band and then plug it in correctly. And then check if it will start charging. You can follow the steps below to do this:
Align the charging pins from the end of the charging cable with the golden contact on the band's back 
Gently press the band until it snaps into place 
You can read in detail how to plug and unplug Fitbit Inspire 2?
Change Power Source 
If your Fitbit band is still not charging, you should ensure that your power source is working correctly. Because sometimes the power source can have faults and it's not providing electricity and may not provide enough to charge the band. 
You should check it carefully and if it has an issue, then change the power source. Always use 2.0 USB ports. These ports are from the wall adapter, computer, and wall outlets.  
Remove Protective Strip
If you have bought a new Fitbit Inspire, you should ensure that you have removed the plastic protective strip from the back of your band. 
Because when it is not removed from the band, it will not charge. Quickly check it on the back of the device. If it is here, remove it carefully. And then, plug it into the charger and check if it is charging. 
Check Fitbit Inspire and USB Cable 
If you are still facing this problem with your Fitbit band. You should do another quick method to fix this issue. 
Firstly take your band and charge it through another compatible charging cable. And ensure it is charging. 
If it is charging through the other cable, it means your charging cable was faulty. You should replace it and get an original, compatible charging cable. 
Note: Always use the original USB charging cable from Fitbit to charge your Fitbit band. 
Restart Fitbit Inspire 
Your band can have some software glitches that you should fix. If you want to remove these software issues, you should restart your Fitbit band. 
Restarting the Fitbit Inspire is an easy task. But it can fix your band, and it takes a maximum of 30 seconds to completely restart. 
Follow the steps below to restart your Fitbit Inspire 2:
Swipe down from the clock face to reach the apps 
Swipe down until find Settings and tap on it 
 Scroll all the way down and tap on Reboot 
Then press the screen for 3 seconds 
Remove your finger while you see a Smiley on screen 
Now your band is completely restarted, try it now to charge again. 
If you want to watch a video on how to restart Fitbit Inspire, check this: 
Charging Device After Several Months 
If you are trying to charge your band after several months, you should charge it for a minimum of 30 minutes. 
Because if you have not used it for several months, its battery can be dead or low. If the battery is low after charging it for 30 minutes, you can turn it on. 
But if it is not turning on after charging it for at least 30 minutes, you should replace its battery, and it will usually work. 
Check Battery 
When your band is not charging, and sometimes it is charging but draining battery quickly. You should check if the battery is dead. 
You should replace the battery and then check it. Hopefully, your Fitbit device will work properly. 
Factory Reset Fitbit Inspire 
If you have tried all the above methods and still your band is not charging. You should factory reset your Fitbit band. 
Because some caches and glitches are a trouble to charge your band. By factory reset, all your history, data, and caches will be removed from the band. 
But ensure you have backed up your data because a factory reset will wipe all data and files. 
Swipe down from the clock face to open apps
Find the settings app and tap on it
Scroll all the way down 
Tap on Erase User 
Press the screen 3 seconds 
Release it while you see smiley on screen
Let your band complete the reset 
You can also watch this video to understand this process easily: 
You can also read:
Fitbit Luxe is not charging (Solve)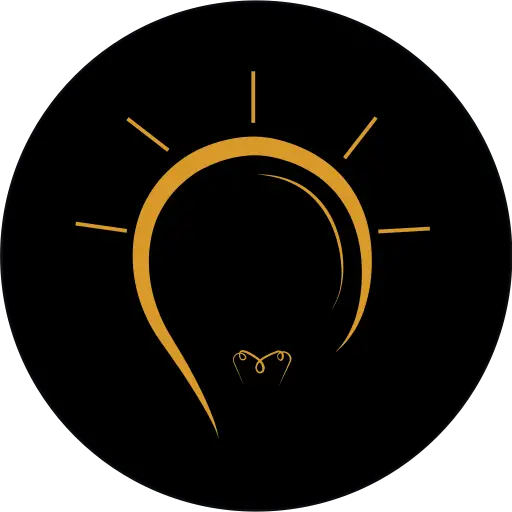 Inkcue brings to you the latest and best in tech industry with reviews, buyer's guide, technical know-how and problem solving. Our aim is to provide a one-stop guide to all your technological needs and to simplify the process of purchasing them. Cheers Amigos!