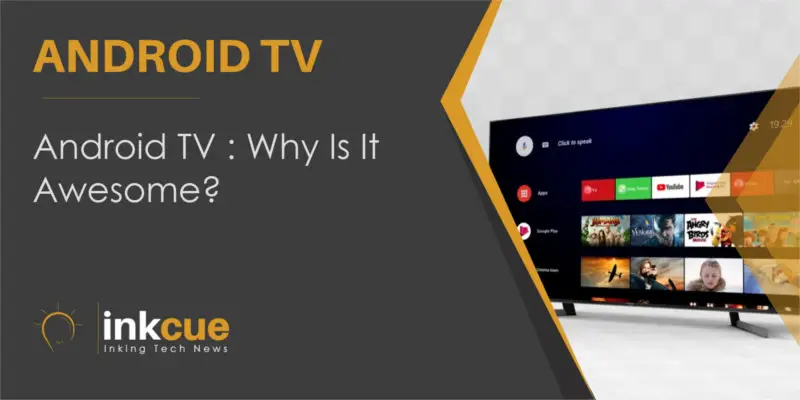 Android TV was launched 5 years back as the successor to Google TV. Very few people have heard about Google TV, let alone use one. Needless to say it was not a successful product.
But with Android TV, Google changed this and it has now become the preferred choice in the premium TV segment. But what are it's specialties? What features does it pack? Let's answer all such questions in detail and all that you need to know about Android TV.
What is Android TV?
Android TV is a Smart TV solution by Google built around Android OS. In addition to all the benefits and features of a Smart TV it offers Google Play Store, Google Chromecast and Google Assistant.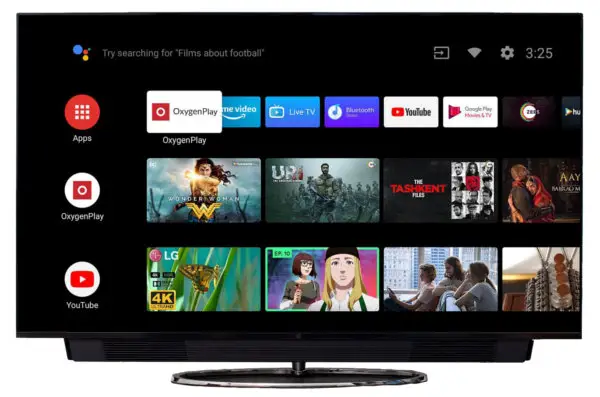 One of it's biggest attribute, if not the biggest, is the Google Play Store. Play Store allows users to browse and download applications of their choice. Play Store also ensures that any application developed by developers have a huge audience. This further encourages developers to make new and better applications for the platform. This cyclic effect is helps Android TV in standing out among the rest, much like the Android OS smartphones.
With the Google Play Store for Android TV, whatever you're into—from HBO NOW to YouTube to tons of games—there's an app you're sure to love.

www.android.com
---
Features of Android TV
Now that we know what is Android TV, let us take a look into the features that makes it the most advanced TV viewing experience available in the market.
Streaming: Android TV allows users to stream movies, TV shows, music etc. directly on the TV. You can download streaming apps of your choice from Play Store. It requires a decent internet connection and a subscription of the streaming platform and you can start your binge watching right away.

Live TV

: Apart from cable TV/DTH, users can also enjoy live TV over an internet connection on Android TV.

Apps & Gaming

:

You can download games and apps such as video players to improve and customize your TV as per your choice, just like your Android smartphone! You can check out more apps for Android TV here.

Chromecast built-in: Also known as Google Cast, users can use their smartphone to project movies, videos, songs, images and more directly to your Android TV. This feature can be very useful while sharing memories with your family and friends on the big screen.
Google Assistant

: With Google Assistant you can perform search, check calendar, weather, control smart home devices and loads of other stuff using just your voice. This is another step by Google in the direction of making a smart home.
NOTE : It is advised to have a good quality internet connection to enjoy a smooth and uninterrupted experience.
---
How to get an Android TV?
Now that we know all about Android TV and it's features, let us discuss how to get it. There are two ways of getting Android TV.
First way is to purchase a TV that is built on the Android TV platform if you are looking for a brand new TV or want to upgrade the previous one. This is an easy and hassle-free way to get it. All that is required is an internet connection and you are ready to go. You can select from various models of Mi, Sony or the brand new OnePlus TV.
Second way is to purchase an Android TV set-top box, also called Android TV box provided a Smart TV is already present. You can select from various brands such as Mi Box, Airtel Xstream, Fire TV etc. It is a wallet friendly option but requires prerequisite knowledge regarding the various set-top boxes available in market.
---
MORE FROM INKCUE
Conclusion
We have gone through the entire bit of Android TV. Most of the people, regardless of their age, are still quite unfamiliar with it's concept. People often get confused between Android TV and Smart TV. This article was intended to explain people what Android TV exactly is and what are the features that make for such an advanced TV viewing experience. Maximum effort has been put in make this article your one stop guide.
Feel free to express your thoughts or ask anything regarding the article in the comments section below.
Thank you for reading ?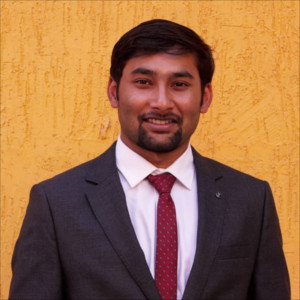 Rohan K. Prasad is an author at Tech Inkcue. He is an engineer with specialization in Electronics & Communication. He is an admirer of modern technology and covers electronic machines of any type.