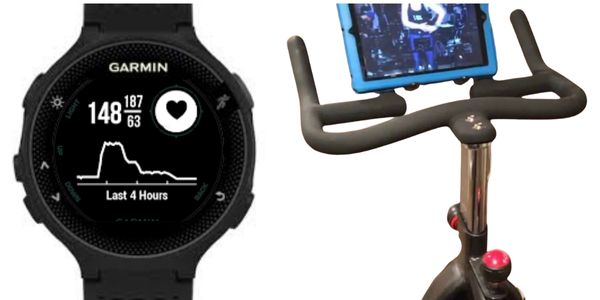 It is an excellent choice for you if you are using Peloton and learning their live and on-demand classes. On the other hand, you are a Garmin user, and you want to upload your activity to the Garmin Connect app or want to track your activities. 
And to do this, you want to know if you can connect your Garmin watch with the Peloton bike app; in short, it will be no, you cannot connect your Garmin watch with the Peloton bike app. However, you can just send your heart rate HR from Garmin watch capable of broadcasting HR to Peloton. 
So, let's take a closer look at this question: 
Can Garmin Watch Connect with the Peloton App
Peloton bikes do not transmit signals that can be received by any Garmin watch. Additionally, you cannot also upload files to the Garmin Connect app that are generated by the Peloton app.
However, you can send the heart rate HR from a Garmin watch that is capable of broadcasting HR to the Peloton or Bluetooth/ ANT+ compatible. You must enable broadcast during activity on the watch to share HR with Peloton. 
You should visit the owner's manual to learn more about this feature. 
How to Connect Garmin watch with Peloton 
Here are the steps to sync the Garmin watch with your Peloton bike. And these steps can be similar for all Garmin watches.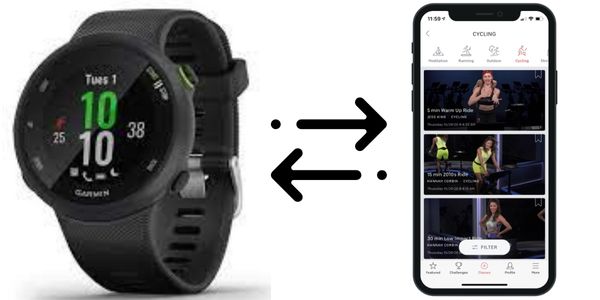 So, follow the below steps to sync with Peloton:
From your Garmin watch, go to the Settings 
And scroll down to "Wrist Heart Rate." 
Then tap on Broadcast in activity (when the feature is activated, a little slider on the side will turn green) 
For some users, it can cause the battery to drain fast on their watch. So, it can drain the battery quickly from usual. When you have set up these settings, you will be able to see the Peloton bike under the "Heart Rate Monitor." 
Once you log into the Peloton bike, it will save your information, and for the next workout, make it easy by syncing automatically. 
It is recommended to watch this video to understand the process correctly. 
Can my Garmin Watch Broadcast Heart rate Data? 
Many Garmin watches can broadcast Heart Rate data to third-party apps such as Zwift and Peloton Bike. You will need to enable the Broadcast during the activity to share your data. This data syncs through Bluetooth and ANT+ technology.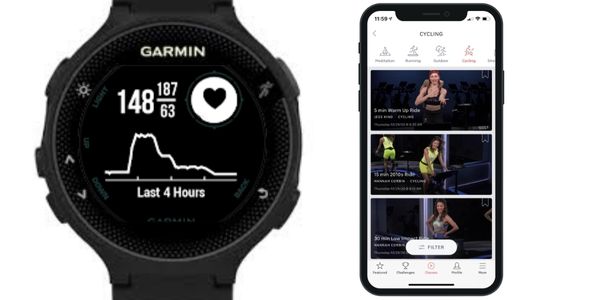 Watches Broadcast Heart Rate via Bluetooth 
D2 Air
D2 Air X10
D2 Mach 1
Descent Mk2 series
Enduro series
epix (Gen 2) series
Fenix 6 series
Fenix 7 series
Forerunner 55
Forerunner 245 & 245 Music
Forerunner 255 series
Forerunner 745
Forerunner 945
Forerunner 955/955 Solar
Instinct 2 series
MARQ Collection
tactix 7 series
tactix Delta series
Venu 2 and 2 Plus
vivosmart 5
Garmin Heart Rate Straps Broadcast data via Bluetooth 
HRM-Dual
HRM-Pro
HRM-Pro Plus
So, the above Garmin series can share Heart rate with third-party apps via Bluetooth and ANT+ technology. To get further information, you should contact the app developers. 
Can Garmin Fenix 6 broadcast heart rate?
Of course, you can broadcast heart rate (HR) from your Garmin Fenix 6 and can view it on a paired device. Broadcasting in Activity can cause your battery level to drain quickly. You can turn it on by going to Settings> Wrist Heart Rate> and Broadcast In Activity. For further information, you should visit the owner's manual. 
Does Garmin Fenix 6 Pro have Bluetooth?
Garmin Fenix 6 has Bluetooth features; you can use them by connecting with a compatible mobile and with the Garmin Connect app. 
What heart rate monitors work with the Peloton app?
Several heart rate monitors are compatible to work with the Peloton app, but there are some known heart rate monitors here; 
Peloton Heart Rate Monitor
Polar heart rate sensor straps
Wahoo Tickr Straps 
These are three known heart rate monitors that can work with your Peloton bike app. 
Does Strava work with a Peloton?
You can connect your Peloton with the Strava and share your activities. You should sign in to the Peloton account on your bike. Tap on the three dots menu from the bottom right corner. You have to select Profile> Social> Strava> Connected from the left navigation menu. And then, enter your email or password and connect your account with Strava. 
You can also read:
How to reset Garmin Forerunner 35
Garmin watch stuck on charging screen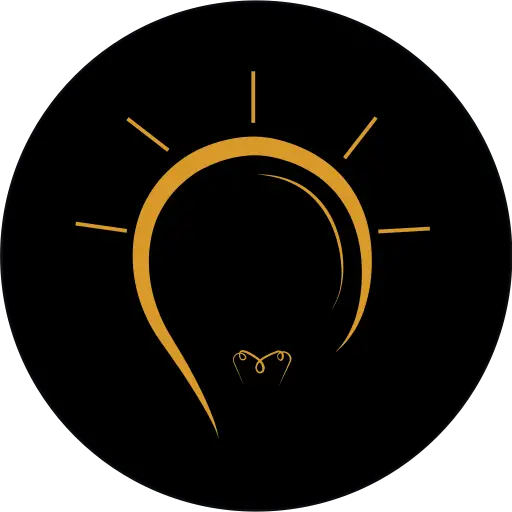 Inkcue brings to you the latest and best in tech industry with reviews, buyer's guide, technical know-how and problem solving. Our aim is to provide a one-stop guide to all your technological needs and to simplify the process of purchasing them. Cheers Amigos!