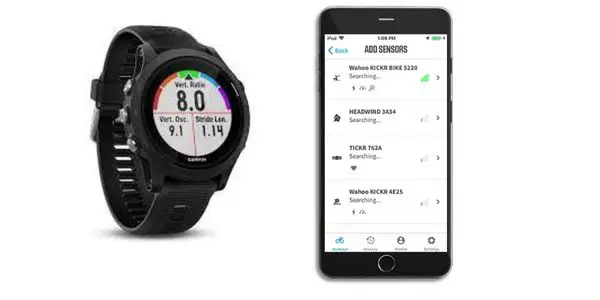 The Garmin 935 is a popular GPS running watch that also has advanced training and tracking features for a variety of sports. One way to enhance your training with the 935 is to connect it to a Wahoo KICKR smart trainer.
This allows you to pair your 935 with the KICKR and use the watch to control your indoor cycling workouts, view real-time power data, and more.
In this article, we will provide step-by-step instructions for connecting your Garmin 935 to a Wahoo KICKR.
Let's get started!
How to Connect Garmin 935 to Wahoo Kickr
There are several Garmin bike computers and smartwatches that can be connected to Wahoo Kickr. After connecting the Garmin you will be able to control your Kickr. So, we are going to discuss the pairing method for Garmin 935. 
Here is how you can connect Garmin 935 to Wahoo Kickr:
Begging with plugging your Kickr into 
On your Garmin 935 go to "Sensors and accessories" 
And tap add new
Then click "search all sensors" OR directly you can click "Smart trainer" 
Once your 935 found in the sensor/ trainer list select it to connect 
Now your 935 is connected to Wahoo Kickr and you can control it with your Garmin.
If your device is not easily recognizable you can rename it. (device ID is not very clear)
While the Garmin connected to your Wahoo Kickr there will be three options. 
Use the Garmin as a remote control to select resistance and ride it. And you can also modify this resistance while riding. 
Use Garmin to re-ride an outdoor activity on your trainer. So, it will be showing you virtual partners and using ERG to control resistance through your ride. 
Use Garmin to ride a prepared structured workout. These workouts can be created into Garmin Connect and then export them to your Garmin device. 
Can you pair a Garmin watch with Wahoo?
Yes, it is possible to pair a Garmin watch with a Wahoo device. Both Garmin and Wahoo are brands that produce a variety of fitness devices, including watches, bike computers, and sensors.
If you have a Garmin watch and a Wahoo device, you can connect them using Bluetooth or ANT+ technology.
Can Wahoo Kickr connect to Garmin?
Of course Garmin can connect to Wahoo Kickr but not all Garmin watches can connect there are several watches such as Garmin Edge and GPS watches. These devices work as a controller for your Kickr. So, you can launch workout set resistance and recreate an outdoor activity. 
However, Garmin cannot connect directly to Wahoo Kickr. You need to use a third party to sync data. You will need to use a number of compatible apps and devices which can write in Garmin Connect as intermediate. 
Devices which are compatible are Garmin bike computers, GPS watches and Zwift app can also write in Garmin Connect. 
So, Garmin just allows Garmin devices to record data directly in its service. For the other devices such as a smart trainer needs to be recorded data via external applications or by a Garmin device which is written in Garmin Connect. 
Which Garmin Devices are Compatible with Wahoo Kickr? 
Wahoo Kickr is compatible with some Garmin watches such as Garmin bike GPS computer and watches. Once you have paired your Garmin with Kickr you can use it as a remote controller.
These are the Garmin models that can connect to Kickr. 
| | |
| --- | --- |
| Bike Computer  | Bike Computer  |
| Edge 130 Plus | Edge 1030 plus  |
| Edge 520 | Edge 1040 / 1040 Solar  |
| Edge 520 plus  | Edge 530  |
| Edge 830 | Edge 1030 |
| Edge Explore 2 series  | |
| | |
| --- | --- |
| Watches  | Watches  |
| D2 Mch 1 | Decent MK2 series  |
| Decent G1 series  | Enduro series  |
| Epix (Gen2) series  | Forerunner 255 series  |
| Forerunner 945  | Forerunner 945 (minimum software version 5.00) |
| Forerunner 945 LTE | Forerunner 955 / 955 solar  |
| Fenix 6 series (minimum software version 11.00)  | Fenix 7 series  |
| Instinct 2 series  | Instinct crossover series  |
| MARQ collections  | MARQ collections (Gen2) |
| Tactix 7 series  | Tactix delta series (minimum software version 11.00)  |
Read Also: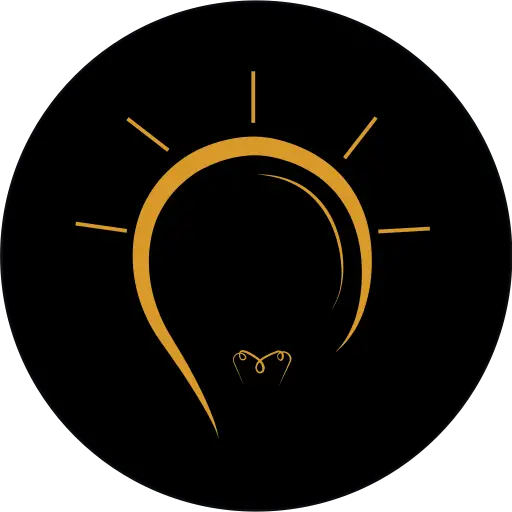 Inkcue brings to you the latest and best in tech industry with reviews, buyer's guide, technical know-how and problem solving. Our aim is to provide a one-stop guide to all your technological needs and to simplify the process of purchasing them. Cheers Amigos!