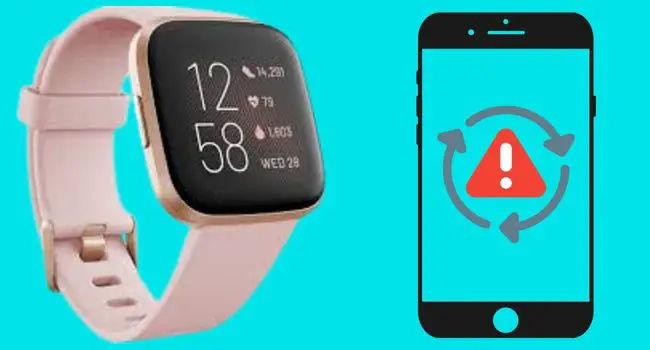 I have a Fitbit Versa 2 that I upgraded from Versa ; For some reason, it stopped syncing with my iPhone for the last few days. So, I started to find a solution and spent 2 to 3 days. After a lot of struggles, I have got my Versa 2 fixed. If you are experiencing the same problem with Versa 2, don't worry; I am going to share its solution. 
Let's get started!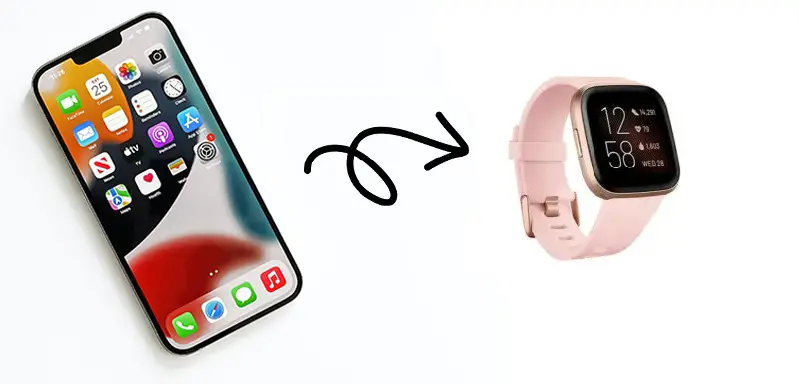 How to Fix Fitbit Versa 2 Is Not Syncing With the iPhone? 
These are the methods that you should try:
Quick Fixes
Restart your Fitbit Versa 2 and iPhone 
Update Fitbit Versa and your iPhone 
Update the Fitbit Connect app 
Factory Reset your Fitbit Versa 2 and iPhone 
Re-Establish connection with your iPhone 
Enable all-day sync from the Fitbit Connect app 
Keep iPhone and Fitbit in the Bluetooth pairing range 
Restart Versa and iPhone
Before doing anything, you should restart both the iPhone and Versa 2. Because it can have software glitches that can be fixed by restarting it. 
Restarting is also helpful if your device is slowing down or crashing the apps. You can restart your device by following the steps below:
Restart Versa 2
Press and hold the power button for 8 seconds 
About after 5 seconds Fitbit logo will appear on the screen 
Then it vibrates and brings it to the home screen 
Now it is completely restarted 
Restart iPhone 
Press and hold the power button 
Let it go while the power slider appears
Drag the slider left to right to restart your iPhone
Wait for 30 seconds for your device to completely turn off 
To turn it back on, press and hold the power button until the Apple logo appears on the screen 
You can check another method for your iPhone if the above method does not work for your device. 
Update Versa 2 and iPhone
You should ensure your Fitbit versa and iPhone are up to date. The outdated software is the second reason your Fitbit is not syncing with your iPhone. 
The software update is necessary to use new features on your device and improve security. It also removes minor glitches that are not noticeable to users. 
You should follow the steps below to update your devices:
Update Fitbit Versa 2
Charge your Versa 2 at least 50% because updates can take up to an hour. 
Let the app run in the background; the update cannot be downloaded if you don't allow it to run in the background. 
Bring your Versa 2 near your iPhone, and open the Fitbit Connect app on your iPhone 
Tap Today tab> then tap on Profile picture 
And then select your Versa 2
Then follow the on-screen instruction while the update starts, and a progress bar will appear.  
You should follow this link to check the software version or security updates. 
Update iPhone 
Update your data using iCloud or your computer
Plug it into power and connect Wifi 
Go to the Settings> tap General
Then tap Software update 
Choose software that you want to install 
Tap Install now; if you see Download and install, tap on it and then on install now 
If you have trouble updating your iPhone, you should check how to update an iPhone. 
Update Fitbit Connect App
While you have updated your Fitbit Versa 2 and iPhone, it is still not syncing. You should ensure your Fitbit app is up to date. 
If your app is not updated to the latest version, it can cause your Versa 2 to not sync with the iPhone. 
Installing the latest software version is also beneficial to fix your app if it keeps crashing or not connecting to your Fitbit watch. 
Follow the steps below to update it. 
Ensure you have enabled the automatic app update on your iPhone. But if there is an issue, you can update them manually.
Open the Apple app store 
Tap on the profile icon from the top of the screen 
Scroll down and check if there is an update available for the Fitbit Connect app
Tap on Update 
Factory Reset
You should perform a factory reset if your Fitbit Versa is still not syncing with your iPhone. The factory reset is helpful when your device has connectivity or data sync issues.  
You can also use this method if your device is frozen or unresponsive. Factory reset is also beneficial when your device has insufficient space to save data files. 
Note: You should back your data because a factory reset will wipe all your data. 
You should follow the below steps to factory reset your devices: 
Factory Reset Versa 2 
Open settings 
Scroll down and tap on About from the bottom 
From here, tap on Factory reset 
Tap Reset from the confirmation message 
Now the Fitbit Versa 2 has completed a factory reset. You should connect it with Fitbit connect app and then try to sync the data. 
Factory Reset iPhone 
Open Settings 
Scroll down and tap on General 
Scroll down all the way down 
Tap on Reset 
There will be several options; you should select Erase all content and Settings 
Then tap on Erase iPhone from the confirmation message 
Re-Establish Connection 
You should also try to re-establish the connection between your Versa 2 and iPhone. Because it can help you to remove the connection glitches. 
It will refresh the connection between your devices. You should remove it from the Connect app and Bluetooth settings. 
Follow the steps below to do this:
Remove it from Connect App 
Open the Fitbit app on your iPhone
Tap on the Today tab
Tap your Profile picture
Tap on Versa 2 from connected devices 
Scroll down and tap on Remove this Versa 2 
Tap on Remove Versa 2 again from the confirmation message 
Remove it from Bluetooth 
Open the iPhone settings
Tap on Bluetooth 
Tap on the info button which you want to remove 
Tap Forget this device 
Then tap Forget to confirm it 
Keep Closer to the iPhone. 
You should also keep your Fitbit Versa 2 and iPhone closer to each other. If your Versa and iPhone are not in pairing range, it cannot sync with your iPhone.  
Because all your data files and activities are syncing through Bluetooth. You can face this issue if your devices are not in pairing range. 
The Bluetooth pairing range for your iPhone and Versa 2 is about 30 feet (10 meters). It can be affected by several factors, e.g., wind, trees, buildings, and radio waves. 
Ensure Versa 2 is Charged 
You have to ensure that your Versa 2 is completely charged. If its battery is low, you can face this problem, and it can disconnect from your iPhone. 
And the data syncing process also can be affected. Plug your Fitbit Versa on charging until it charges 100%. 
And then, connect Versa 2 with the Fitbit Connect app and sync your data with your iPhone. 
Enable All Day Sync 
There is a feature in your Fitbit Connect app; you can enable or disable all-day data sync. 
While your Fitbit watch is not syncing with your iPhone, you should ensure it is enabled. Because by enabling this feature, you can sync your all-day data automatically with the app. If it is disabled, you can follow the steps to turn it on:
Open the Fitbit app
Tap on the Accounts icon 
Tap your Versa 2 
Then turn All Day Sync on 
You can also watch this video on how to enable all-day sync on the Fitbit app. 
Keep Other Devices Away or Remove them 
While your Fitbit faces the data sync issue, you should ensure it is away from other paired devices. If you have paired more than one device with your Fitbit account, you should keep it away from others while using it. 
Because when you want to sync your Versa 2 at the same time, your other Fitbit devices also try to connect to the app. That's why it would not sync with your iPhone. 
Another method you can remove other devices from the Fitbit Connect app. when you remove them, this issue will be solved. 
You can also read:
Garmin Forerunner 235 keeps connecting and disconnecting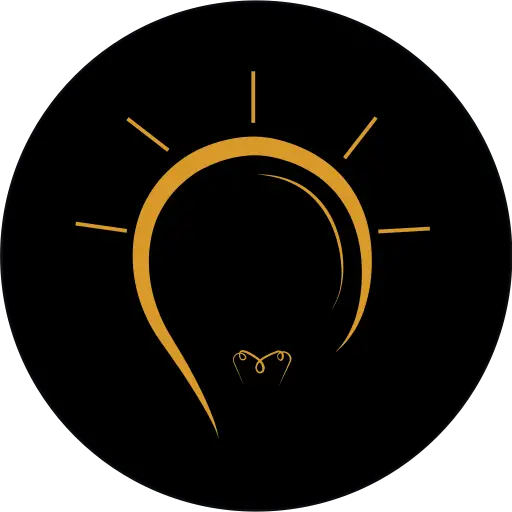 Inkcue brings to you the latest and best in tech industry with reviews, buyer's guide, technical know-how and problem solving. Our aim is to provide a one-stop guide to all your technological needs and to simplify the process of purchasing them. Cheers Amigos!