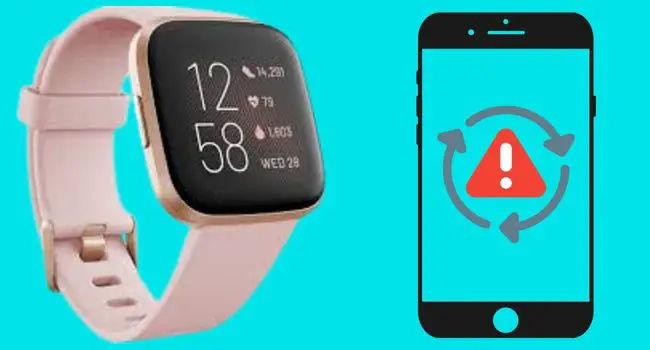 Last month I bought Fitbit Versa. It works perfectly, but it is not syncing with the app for the previous days. 
To fix this problem, I researched on the internet. Why is my Fitbit Versa 2 not syncing? Now that I have fixed my Versa 2 don't worry if you face this issue. I will explain how you can also fix it.
Let's get started.
How to Fix Your Fitbit Versa 2 that Not Syncing Data with App
These are the things that you should try first.
Quick Fixes 
Restart Sense 2 and mobile phone
Install Fitbit update 
Update the Fitbit Connect app
Re-establish connection 
Restart Versa 2 and Mobile Phone 
To fix the syncing issue, you should take the first step by restarting your devices. Because there can be caches stored in them. And sometimes, it can have software issues. 
Restarting the Versa 2 and your mobile phone will fix this issue. Restart is also usually helpful when your phone or smartwatch is performing slowly. 
Restart Fitbit Versa 2
Open Settings on Versa 2 
Scroll all the way down, then tap on About 
From here, tap on Restart 
Tap Yes to confirm restart 
Press and hold the power button to turn it back on 
Watch this video for restart and force restart methods: 
Restart Mobile Phone 
Press and hold the power button 
Release it while the power menu appears
Tap on Restart to power off and then on your phone 
If you want to force restart or reboot your phone, visit this. 
Update Versa 2 and Phone 
You should ensure your Versa 2 and mobile phone are up to date. Because due to the outdated software version, your Fitbit is not syncing. 
The software update is also best to stabilise your connection with other devices and use new enhanced features. 
Update Fitbit Versa 2
Before installing the charge, your Versa 2
The update may take up to an hour; let the Fitbit app run in the background on your phone  
Open the Fitbit app on the phone
Tap on Today> the on Profile picture 
And then select Versa 2 
Then tap on the Pink Update button; it will appear if the update is available 
Follow the on-screen instruction to start the update process and keep your watch closer to your phone 
A progress bar will appear in the Fitbit app and remain until the update complete 
If you want to install updates through the Fitbit site, go to Fitbit.com.
Update mobile software 
Connect it to WiFi 
Open Settings on Phone
Tap on About 
Then tap Check Update 
Tap Install Now if available 
Visit this link to check more information. 
Update Connect App
The Fitbit Connect app is another reason your Versa 2 is not syncing. You should ensure that you have installed its latest software on your phone. 
Updating the apps is necessary for stability and improved security. That is why companies are releasing the latest updates. And also, they improve the glitches which hurt their user. 
Update on Android 
Open the Google Play store app 
Tap on the profile icon from the top left corner
 Tap on manage app & device. 
The apps with the available update are labelled with "Update available."
Tap Update  
Visit this for more details on how to update apps on android? 
Update on iPhone 
Open Apps store 
Tap on the profile icon from the top left corner 
Scroll down and check the Fitbit app to see if an update is available 
Tap Update 
You can check how to update apps on iPhone/ iPad and Mac.
Factory Reset 
You should also factory reset your Fitbit and phone. Caches can be stored on your device, and they are a hindrance to syncing your Vera with your phone. 
Also, your device may not have sufficient space to save files. Because if your device doesn't have enough memory to save files, Fitbit versa 2 will not sync. 
You should ensure a backup of all the necessary files because a factory reset will wipe all the data stored on your device. 
Factory reset Versa 2
Open Versa 2 settings
Scroll down to About 
Scroll down here and tap on Factory reset 
Select Yes to confirm it 
Then connect Versa 2 with the app and sync your data to the app 
Factory Reset Phone 
Open Settings 
Scroll down and tap on Additional settings
Scroll all the way down and select Reset and Backup
Tap on Factory reset 
And select Yes to confirm it  
Re-Establish Connection 
If the Fitbit syncing issue is still not completely fixed, you should re-establish the connection between your Versa and the app. 
This method will solve this problem because if your connection has glitches, this method will be beneficial to you. 
You should remove your Fitbit from the Connect app and Bluetooth. And then pair them; you will now be able to sync your data. 
Remove from App
Open Fitbit app on your phone
Tap on your Profile icon 
Then tap on Versa 2 from paired devices 
Scroll down to the bottom and tap on Remove Versa 2 
Confirm it by a tap on Yes 
Remove it from Bluetooth 
Open settings 
Tap on Bluetooth 
Tap on Versa 2 from paired devices
Tap on Unpair> tap Yes to confirm 
Force Quit Fitbit App & Remove other Devices
You should ensure you have just paired Versa 2 with the Fitbit app. If other Fitbit devices are connected with the app, remove them immediately. 
Because it is a trouble to sync your data with the app. And force quit the app while it is not syncing data and open it again. And try to sync the data file with it. 
Turn On Location Service 
Ensure you have enabled the location service for your Fitbit app. Because this helps your Fitbit help to sync data and support the weather app, notifications and GPS. 
If you have disabled it, your Versa 2 will not sync with the app. You can enable it by following the steps below:
Open settings on the phone
Then tap on Apps
Select Fitbit 
And then Permissions 
Grant location for your Fitbit app 
These steps can vary for your mobile phone. 
You can check here how to enable location for the Fitbit app. 
Keep In Bluetooth Range 
You should also ensure that your Fitbit and mobile phone are in the Bluetooth range. Because the data files are syncing through Bluetooth. 
Your smartwatch and phone are away; that is why it is not syncing with the Fitbit app. Keep them close and then sync data. 
The maximum Bluetooth range for Versa 2 and mobile is about 30 feet (10 meters). You should keep your device in this range. But sometimes this can be affected by several factors, e.g. wind and radio waves.
You can also read:
Fitbit Inspire 2 not charging.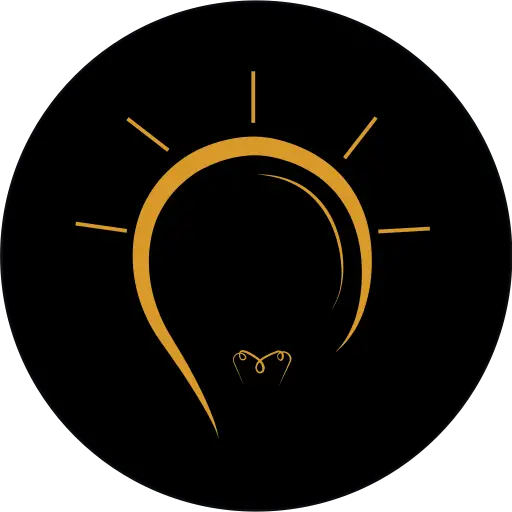 Inkcue brings to you the latest and best in tech industry with reviews, buyer's guide, technical know-how and problem solving. Our aim is to provide a one-stop guide to all your technological needs and to simplify the process of purchasing them. Cheers Amigos!