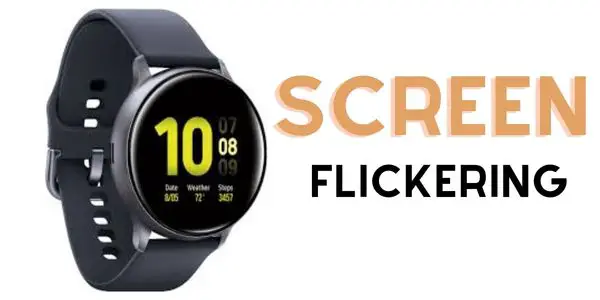 The Galaxy Watch Active 2 is a popular smartwatch known for its sleek design and advanced features. 
However, some users have reported experiencing screen flickering on their devices. This issue can be frustrating and make it difficult to use the watch effectively. 
In this article, we will explore some possible causes of this problem and provide some troubleshooting steps that you can try to resolve it.
So, let's get started!
The first thing you should check is to ensure that the watch screen is not damaged or broken. 
If the screen is damaged, the only solution is to contact Galaxy customer support. They will be able to provide you with a repair or replacement service.
However, if the screen is physically fine, a few other solutions will help you fix the flickering screen of your Galaxy Watch Active 2.  
How to Fix Galaxy Watch Active 2 Screen Flickering
Here are the steps that will help to fix the Galaxy Watch Active 2 flickering screen issues. 
Quick Fixes
Update Software on your Active 2
Disable the always-on-display feature
Restart the Galaxy Watch 
Reset the watch to the factory default settings 
Uninstall third Party Watch Faces 
Update Software 
Several Galaxy Watch Active 2 users have reported this issue with their watch, and most of them have been prompted to install the latest software update by Samsung customer support. 
Because it can be a software bug, your watch is running on outdated software and can keep flickering. 
So, check your watch and ensure it runs on an up-to-date software version. After installing the latest software update, you will get your watch fixed. 
Here are the steps to update your Galaxy Watch Active 2:
Ensure you have installed the Galaxy Wearable app on your phone and logged into your account. 
And then open the app> and tap on the Home button from the bottom of the screen. 
Then scroll down and tap on the Watch Software Update. 
Here you can tap on Download and Install. 
If the latest update is available for your watch, you can see it here and download and install it. 
If the watch software is up to date, then you can read the other troubleshooting steps. However, it is a software bug, which can be improved by Samsung in further latest updates. 
Third Party Watch Faces
The other reason for the Active 2 screen flickering is that you may have installed third-party watch faces on your watch. 
These watch faces cause this issue because third-party developers do not have specific guidelines, and they cause issues on your watch. 
So, if you have installed such third-party watch faces on your Galaxy watch, you should uninstall them from the watch. 
You can customize the watch faces which are already in-built into your watch. And then check if the problem is fixed. 
Restart Watch
Once you have tried the above steps, the issue still persists. You should reboot/ restart the watch because the issue can be due to a software glitch. 
Restarting will remove all software glitches and refresh the watch. This is the simplest way that has worked for several users that were facing this issue. 
Here are the steps to restart Galaxy Watch Active 2:
Press and hold the Power button from the watch face. 
Release the button until the power menu appears. 
Tap on the Power off option from the screen. 
Press the power button to turn the watch on again> and release the button while you see Galaxy Watch Active 2 logo on the screen. 
Once you have restarted your watch, check it by using it and ensure that the problem is fixed now. 
Reset Device 
Here another possible solution is to fix the flickering screen of your Galaxy Watch Active 2. You can perform a factory reset on your watch; it will turn the watch to factory default settings. 
And removes all software bugs/ glitches which can cause this issue. Also, resetting the watch will help to refresh the watch connection. 
Note: You should back up all of your essential data before resetting because resetting will wipe all user-entered information from your watch. 
Follow the below steps to reset the watch:
Open the watch settings
And then go to the General option. 
Scroll down and tap on Reset
Here you can back up data> The second option is to Reset the watch. 
Disable Always On Display 
Always-On-Display (AOD) is a feature in your Galaxy Watch Active 2, which helps keep your watch display/ screen always on like other traditional watches. 
Most users have issues with their watch while it is in "AOD" mode. In this mode, the watch's battery consumption increases. 
And because the watch has a low battery, due to low battery, it can keep flickering or have lines on the screen. 
In this case, firstly, check that the watch is fully charged; if the battery is low, plug it into the charger and let it fully charge. 
And secondly, it can be a software glitch which causes this issue when you enable "AOD" for your Active 2. 
A possible solution can be to disable this feature and check if the problem is now fixed. You can disable it from the "Quick Panel" by swiping it down on the screen. 
Replace Screen
If none of the above solutions has fixed the watch flickering issue, you should try to replace the watch screen. 
The watch screen will be faulty, and replacing it with a new one will fix it. It can be done yourself, or you can contact an expert technician. 
Final Thought 
In conclusion, if you are experiencing screen flickering on your Galaxy Watch Active 2, you can try a few troubleshooting steps. 
First, make sure to update the software on your watch. If that does not resolve the issue, try disabling the always-on-display feature, restarting the watch, and even resetting it to factory default settings. 
If none works, consider uninstalling any third-party watch faces you have installed. It's also recommended to reach out to the manufacturer for further assistance.
Suggested for Reading:
Galaxy Watch Active 2 Ghost Touch (Fixed)
How to unlock Samsung Gear S2 without code
Samsung Galaxy Watch Active 2 stuck on rebooting (Fixed)
Galaxy Watch Active 2 Sleep Tracking Not Working (Fixed)
Galaxy Watch 4 Keeps Disconnecting (8 Ways to Fix)
Galaxy watch stuck on finishing pairing
Galaxy Watch 4 Overheating – How to Fix!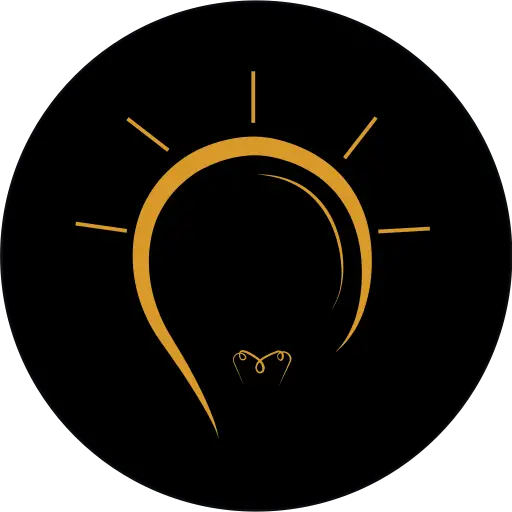 Inkcue brings to you the latest and best in tech industry with reviews, buyer's guide, technical know-how and problem solving. Our aim is to provide a one-stop guide to all your technological needs and to simplify the process of purchasing them. Cheers Amigos!