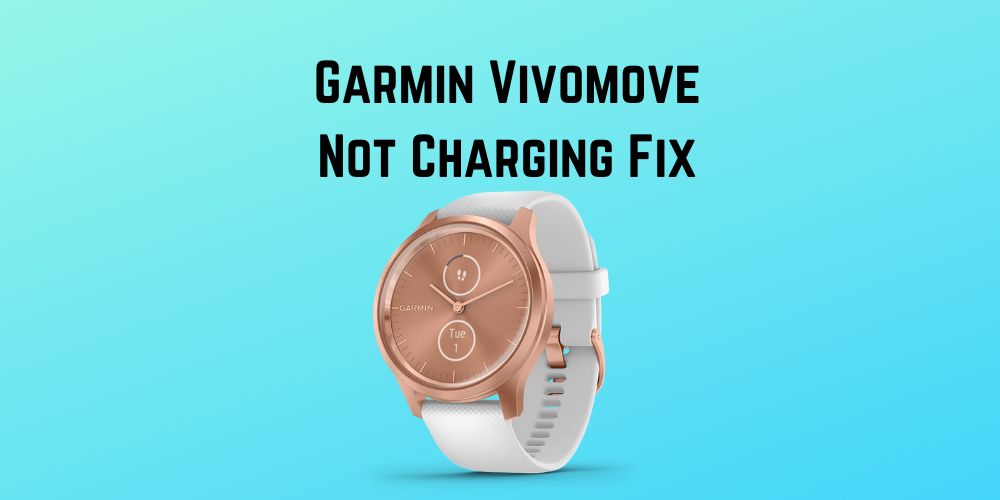 For the past couple of days, I have been facing a problem with my Garmin Vivomove; it is not charging. I have tried every possible solution; however, nothing has proven helpful. Then I searched it on the internet and luckily found the best solutions. 
You should not be worried if you have the same issue you are experiencing with your Garmin Vivomove. In this article, I will share the whole process of fixing it. 
Let's get started!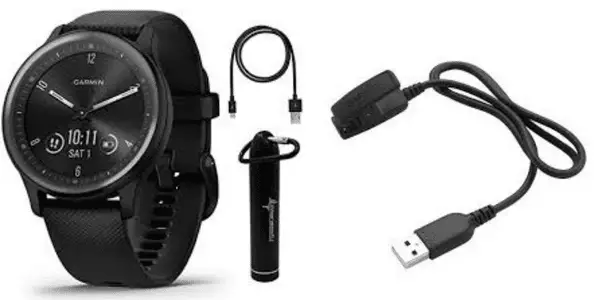 How to Fix Garmin Vivomove Not Charging 
These are possible solutions that you should try first. 
Quick Fixes 
Ensure if you have not turned it on for several months; you should charge it about 2 hours 
Check the charging cable is correctly inserted into the charging port
Clean debris from the charging port 
Ensure the power source is providing electricity 
Change the power cable if it is faulty and not providing power 
Don't use a laptop or computer to charge the watch; instead of it, you should charge it with a wall socket 
Restart the Vivomove and update its software 
Perform a factory reset on the watch 
You're Using it after Several Months. 
Firstly figure out the reason why your watch is not charging. So, if you have not turned it on and charged it for several months, there are possibilities that its battery will be drained completely. When you know its battery is drained, you should plug it into the charger and allow it to charge 100%.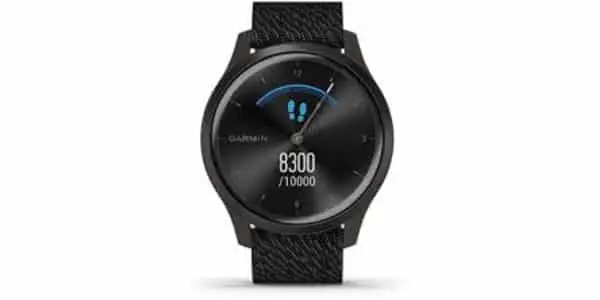 The Garmin Vivomove can take about 2 hours to completely charge. While you have plugged in, it won't interfere with it and do not try to turn it on. However, you should turn it on to check if it is charged. 
Re-Plugg 
Sometimes you do not plug your Garmin watch carefully; however, the charging cable does not plug correctly. You should ensure the charging cable is properly inserted into the watch charging port and the wall adapter.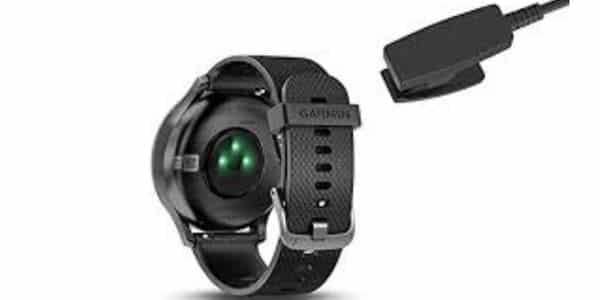 If it is not snapped in place, you should unplug the watch and remove the cable from the USB port. Then insert it into the power source, and the other end of the cable takes it closer to the watch charging port. Then gently press it into the charging port and ensure it snaps in place. 
While the watch is correctly plugged in, you will see a power icon on the watch screen. 
Clean Charging port 
A common problem with every electronic gadget is dirt accumulating on them. In the same way, dirt can be collected on your watch's charging port. So, you should check and ensure they are not suffering from debris and dirt. 
If there is a bunch of dirt on them, you should instantly remove it from here. Because dirt makes a layer between the current and stops it from passing through.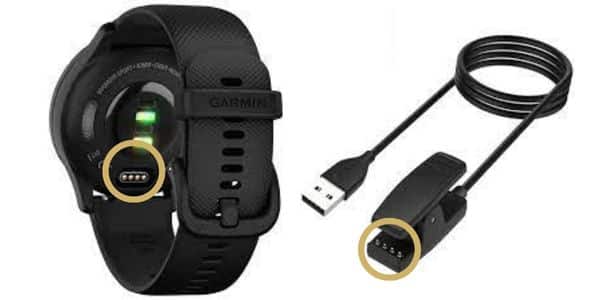 You can follow the below steps to clean it. 
You can use compressed air, which can be helpful for the loose dirt 
Also, you can use a clean toothbrush to remove dirt from the charging port 
A cotton swab and rubbing alcohol are other alternatives to clean the charging port. 
Pour some alcohol drops on the cotton swab and rub it into the charging port 
You should also not use such a thing that can scrap charging ports or pins 
Check Power Source 
A faulty power source should be checked because it can be the reason why your Garmin Vivomove is not charging. You should ensure your power source does not have defects. You cannot charge your watch here if it has a problem or does not provide enough current.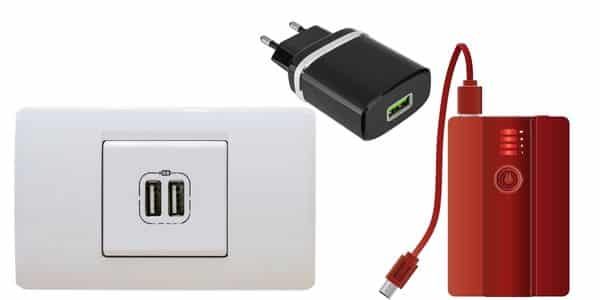 You need to change the power source, and you can use another alternative near you. If you want to test your power source, you should take a new device and plug it into this source. Your power source is faulty if the new device is also not charging. 
Check & Change Power Cable 
If you have plugged your Garmin Vivomove with a defective power cable, it is the reason your watch is not charging. So, you should test the power cable; if it is not providing electricity, you should use a new compatible USB charging cable.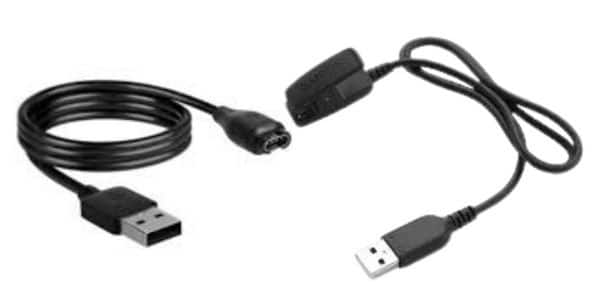 You can check this cable by inserting it into a new device; if the new device is also not responding, it means the power cable has a defect. 
Use an original and compatible USB with your watch; local charging cables can damage its battery life and motherboard. 
Use Wall Socket Instead of Laptop 
If you have plugged your Garmin watch into a laptop's USB port, you should unplug it from here. And use a wall socket and another compatible source to charge your watch. The laptop USB ports can provide low power to the watch, and that's why it is not charging. 
You should always use a 5V/ 2A power adapter to charge the Garmin watch. However, most of the computer's USB ports provide the same 5V output. But if you have plugged it into the laptop, you must use another high-power source. 
Restart & Update the Software 
In a few cases, Garmin watches stop charging due to a software glitch. As you have tried all the power solutions, you must fix the software glitches. If your Garmin Vivomove is still not charging, you should restart the watch and check the software updates.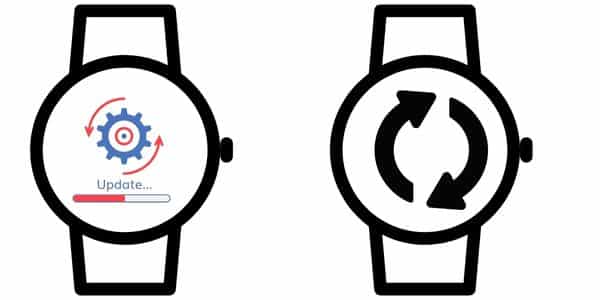 Ensure your watch is up to date with the latest software version. Because outdated software can cause these glitches and caches. You fix them by installing the new version of the software. 
You can follow the steps below to do this. 
Restart Garmin Vivomove 
You should take a power cable 
Insert the cable into an external power source 
The other end of the cable inserts into the watch 
After 60 seconds, instantly remove it from charging 
This causes an internal restart on your Vivomove 
Update Garmin Watch Software 
If you have connected your Vivomove with the Connect app, it will automatically send new updates while they are available. 
You can tap Update now to confirm it. 
However, if the automatic update is not working; you manually update your Garmin watch with the Connect app
Open Connect app on a paired phone 
Go to Settings> then tap on Start/stop 
Then tap System> tap Software updates 
Here you can see if any updates are available 
Then you should select to install it 
Perform Reset 
If you have restarted and updated the new software update, it is still not charging. You should perform a factory reset on your Garmin Vivomove. Factory reset will be helpful to remove glitches and caches from your watch. 
Resetting the watch is also recommended if your watch is slowing down and frozen. However, a reset will remove your data from the watch. So, you should set up a backup for all your essential files and data. 
Follow the below steps to reset your Vivomove: 
Press and hold on the bottom of the screen 
Let it go while menu options appear 
Then swipe right and tap ⚙️ settings icon
And then swipe again and tap the ???? icon 
And select Reset Default Settings 
Then follow the on-screen instructions 
Hardware Issue 
After passing through the process, if your Vivomove is still not charging. It means that your watch has hardware or motherboard issues. So, if you want to fix this problem, you should contact the manufacturer. The second method is to look for an expert technician that can help to improve it.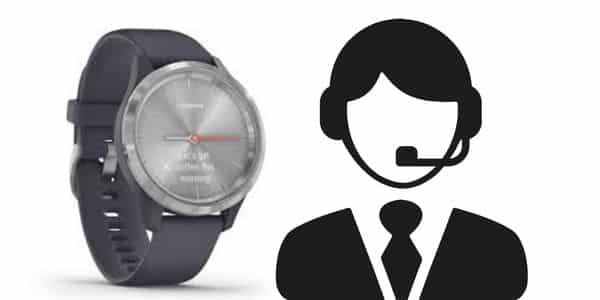 If the issue is serious, you should consider buying a new watch. You can check if the watch is under warranty and ask the manufacturer for its process. 
You should also read:
Garmin Vivoactive 4 Is Not Charging
Garmin Forerunner 35 Not Charging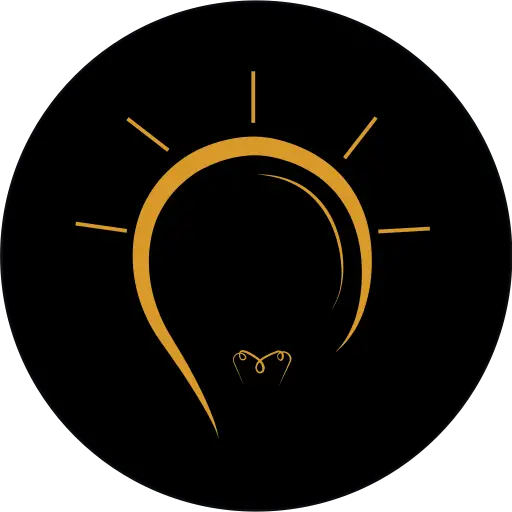 Inkcue brings to you the latest and best in tech industry with reviews, buyer's guide, technical know-how and problem solving. Our aim is to provide a one-stop guide to all your technological needs and to simplify the process of purchasing them. Cheers Amigos!