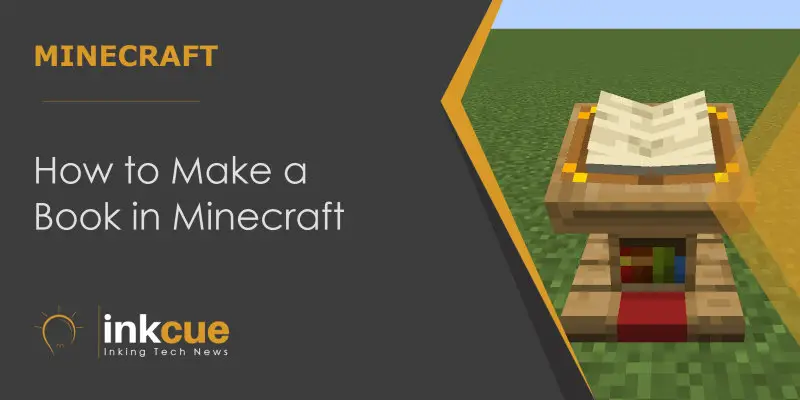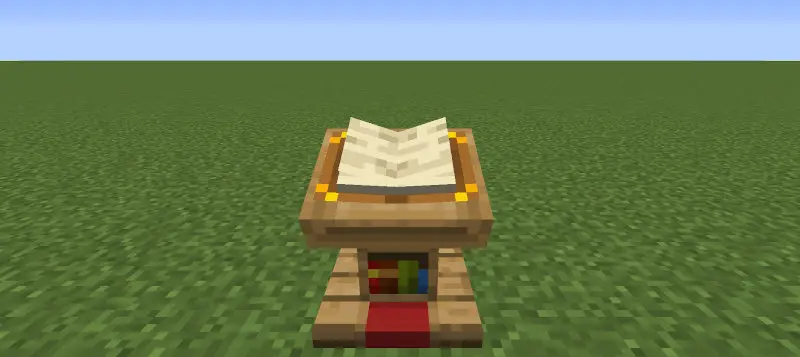 Books are one of the most used items in survival minecraft. They are used to craft many other items and are also crucial in trading. In this post, we will show you how to make a book in minecraft and also talk about its uses.
Obtaining
Books can be obtained from various sources. They are mentioned in the list below.
How to Make a Book in Minecraft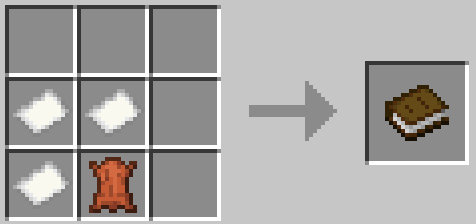 Books are quite simple to craft. It requires three paper and one leather to craft one book.
Bookshelves
Each bookshelf drops three book when mined using tools which are not enchanted wit silk touch. Bookshelves can be found naturally in villages, strongholds and woodland mansions.
Natural Generation
Books also have the possibility to be generated naturally in village chests, shipwrecks and strongholds. There natural generation can range anywhere in between 1-5 books.
Usage
Crafting
Books are used as a crafting ingredient in a number a items. They are used in crafting bookshelves, book and quill and enchanting tables. Let us have look into how these items are crafted using books.
Bookshelf
Books are used as a crafting recipe for bookshelves. They require 6 planks of any type and 3 books. They are to be placed in the crafting table as shown below.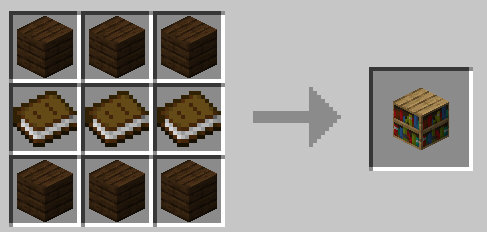 Bookshelves are useful for enchanting as they used to operate the enchanting table. More bookshelves result in higher level of enchanting. Bookshelves are also used to craft lecterns.
Book and Quill
Books are used to craft Book and Quill. They are used to take down notes and write anything. It requires 1 book, 1 ink sack and 1 feather to be crafted as shown below. Book and Quill also work with lectern as it can be placed on a lectern for easier access.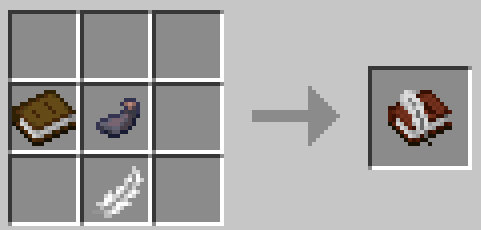 The ingredients of book and quill can be placed in any slot in the crafting table. The placement of the items don't change the crafting result.
Enchanting Table
Books are used in crafting enchanting tables. They require 1 book, 2 diamonds and 4 obsidian blocks and can be crafted by placing them in the crafting table as shown below.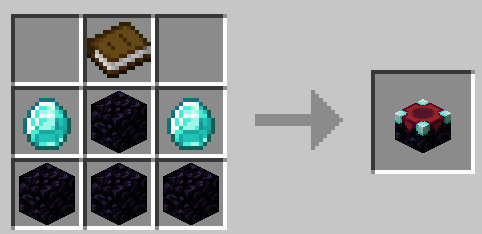 Enchanting table is used for enchanting various armours, tools and other items in minecraft. They are used along with bookshelves, which determine the level of enchantment that be achieved.
Enchanted Books
Books are used in making enchanted books. They can enchanted using an enchanting table and placing the book as shown below. This provides options to create various random enchanted books.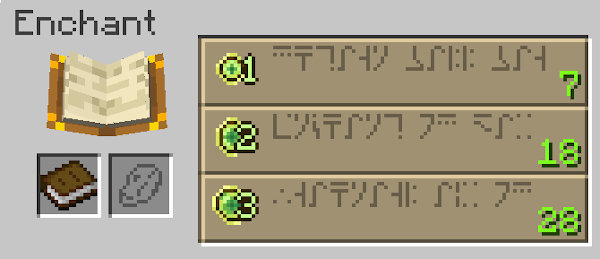 This is one of the easiest ways to obtain enchanted books as it requires nothing but experience level and books although we cannot control the enchantment as it is a random process.
Trading
Books are also used in trading with villagers for enchanted books as shown below. Various villagers provide trades for different enchanted books which the player can make use of.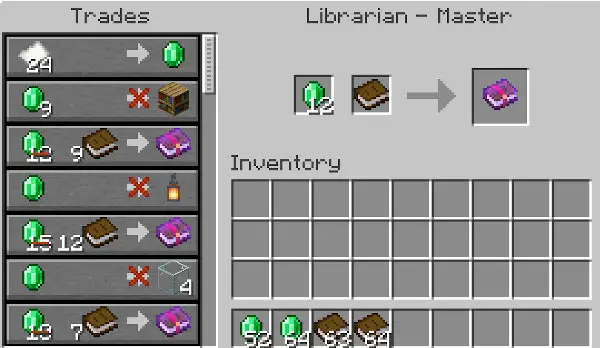 One of the biggest benefits of trading with villages for enchanted books is that the trade becomes permanent and the player can use the same trade infinite number of times.
Conclusion
We have seen how to make a book in minecraft and also looked at the various ways they can be obtained. We also went through the various usage of books in minecraft. As it mentioned earlier, books are one of the most used items in minecraft and now you know why!
---
MORE FROM INKCUE
Rohan K. Prasad is an author at Tech Inkcue. He is an engineer with specialization in Electronics & Communication. He is an admirer of modern technology and covers electronic machines of any type.